Local Roots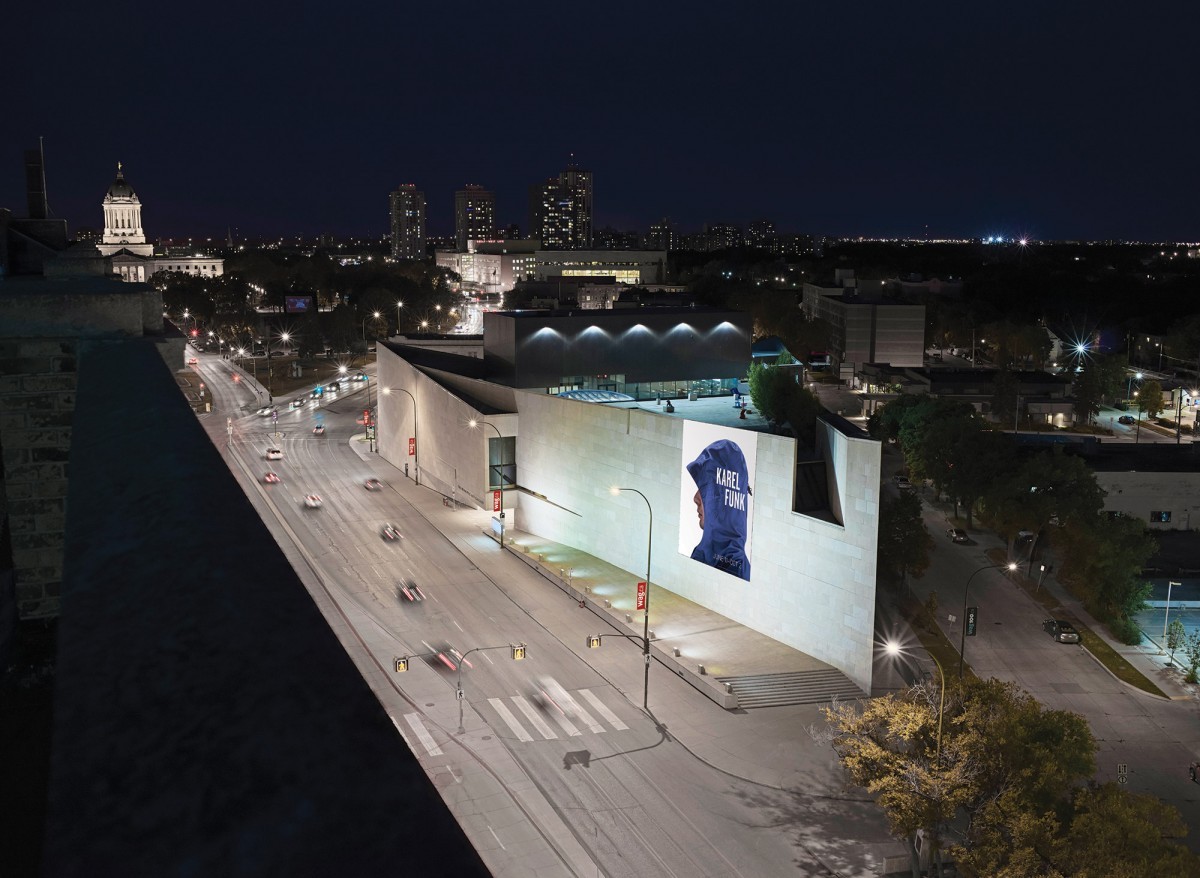 Artistic Impression
Fall 2016
Karel Funk's first solo exhibit at the Winnipeg Art Gallery—known for showcasing the work of U of M alumni—feels like a homecoming of sorts. Funk [BFA(Hons)/97] remembers as a kid gazing up at the WAG's unusual facade from the backseat of his parents' station wagon every time they'd drive downtown.
Sometimes, they'd stop to tour the galleries or Funk would take art classes there. "It is a beautiful building. Just seeing it was exciting— the stone, the sharp pointy edge of the corners," he says.
The 44-year-old's fascination with details is widely known (and praised). The inspiration for his own work—shown in places like The Guggenheim and the National Gallery of Canada—surfaced from people-watching on the subway in New York, where he lived for two years after graduating from the School of Art.
He says his "high realism" paintings of lone figures looking away, often obscured by Gortex hoods, convey urban voyeurism and pay homage to lifelike Renaissance paintings of characters in cloaks.
"They're unaware of you looking at them but you feel free to look at them," he says, "to sort of be a voyeur to the details of the stubble on his chin or the little space behind somebody's ear or the funny way there is a cowlick in somebody's hair."
Funk's exhibit runs until Oct. 2. Other U of M grads and former students showcased at the WAG now: Lita Fontaine [DipArt/ 97], Robert Houle [BA/72, DLitt/14] and Simon Hughes [BFA(Hons)/96] in Qua'yuk tchi'gae'win: Making Good; and Esther Warkov in a solo exhibit.