Publisher's Note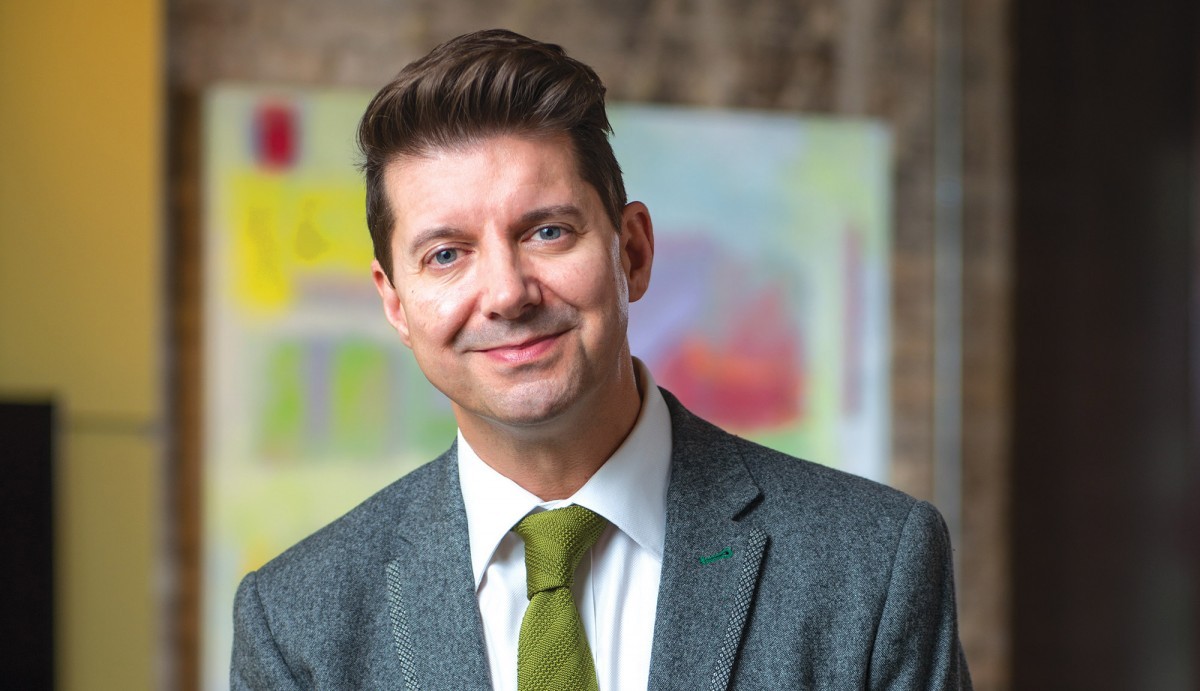 A treasure to be shared
Fall 2017
This year I was blessed with the opportunity to experience directly the profound impact made by the University of Manitoba—not only here at home, but also around the world.
My eye-opening and ultimately life-changing experience came in Kenya, where I viewed firsthand the trailblazing work of our colleagues in the prevention and control of HIV/AIDS.
Working with sex workers in the capital city of Nairobi, many of whom have for decades shown a remarkable immunity to HIV, University of Manitoba researchers continue to make foundational discoveries that have transformed worldwide efforts to combat the horrible pandemic.
But nothing I had read in the headlines and news stories deservedly earned by our researchers on the ground there; nothing I had seen or heard from those returning after working in clinics and laboratories near the brothels; nothing at all could have prepared me for the depth of empathy and pride I would come to feel as I sat kneecap-to-kneecap with the sex workers themselves, under a loose tent only steps away from where they conduct their trade, listening as they shared with me their stories, their wounds, their joys. And their gratitude for how immensely the work of my University of Manitoba colleagues had changed their lives. Even, in many cases, saved their lives, as with the woman who shared with me that she was alive today because of individuals with the University of Manitoba whose actions and care led her to receive the drugs she needed to treat HIV, back in 1985.
The Swahili words of these men and women who make a living in an almost unimaginably high-risk environment were spoken and shared with such passion and dignity and grace that I'm not entirely sure the translator there to produce English equivalents was even necessary.
In the intense sub-Saharan heat, under white canvas smudged by exhaust fumes from trucks bobbing and jerking through the central market streets, the prejudices and biases I might have brought with me about the life choices these sex workers have made, simply melted away.
Receiving their stories, hearing them explain the realities of their everyday existence, you realize that our coming into their world does not require judgment. It requires empathy. And action.
This partnership that crosses miles and cultures and languages and lifestyles requires us to be part of a solution.
And I feel humbled and privileged to belong to an institution where our colleagues, our students, our alumni, have shown themselves, time and again, to be able to respond to many such calls, anywhere in the world.
What does it mean to be an international university?
One thing it means is that the University of Manitoba is more than the Fort Garry and Bannatyne campuses.
The University of Manitoba lives in the minds, the hearts, the souls, and the experiences of our alumni around the world and of the people around the world who are impacted by the work of our faculty, staff and students.
Travelling halfway around the globe to meet with the generous and beautiful and open-hearted sex workers of Nairobi, I have come to recognize that the University of Manitoba is more than a provincial treasure. It's a treasure that we share with the world.