Words of the Inuit: A semantic stroll through a northern culture
September 23, 2020 —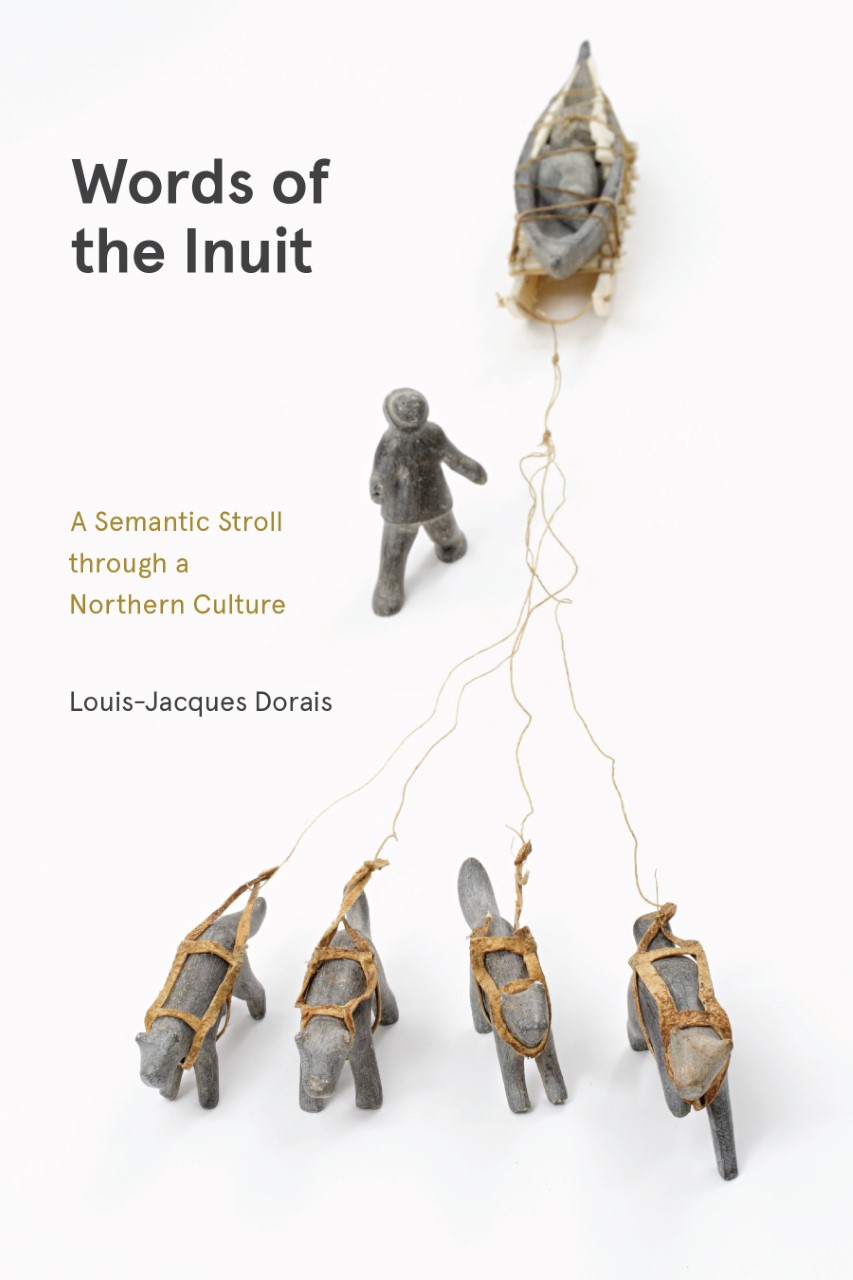 UM Press is hosting a virtual launch of Louis-Jacques Dorais's Words of the Inuit: A Semantic Stroll through a Northern Culture on Sept. 28, at 6 p.m. UM professor of Native Studies Christopher Trott, editor of the Contemporary Studies on the North series, will moderate this free event, which is open to all.
Participants are asked to register in advance.
About the Book
Words of the Inuit is an important compendium of Inuit culture illustrated through Inuit words. It brings the sum of the author's decades of experience and engagement with Inuit and Inuktitut to bear on what he fashions as an amiable, leisurely stroll through words and meanings.
Inuit words are often more complex than English words and frequently contain small units of meaning that add up to convey a larger sensibility. Dorais's lexical and semantic analyses and reconstructions are not overly technical, yet they reliably evince connections and underlying significations that allow for an in-depth reflection on the richness of Inuit linguistic and cultural heritage and identity. An appendix on the polysynthetic character of Inuit languages includes more detailed grammatical description of interest to more specialist readers.
Organized thematically, the book tours the histories and meanings of the words to illuminate numerous aspects of Inuit culture, including environment and the land; animals and subsistence activities; humans and spirits; family, kinship, and naming; the human body; and socializing with other people in the contemporary world. It concludes with a reflection on the usefulness for modern Inuit—especially youth and others looking to strengthen their cultural identity —to know about the underlying meanings embedded in their language and culture.
"Professor Dorais once again provides expert information and insight into the Inuit language and culture as only he can," says Alana Johns, Professor Emerita in the Department of Linguistics at the University of Toronto. "This book is written so that academics, Inuit and the public can all learn more about the people who live in Canada's most northern region. By examining the rich meanings contained within words of Inuktitut, Dorais details social nuances and core aspects of both traditional and modern Inuit culture."
About the Presenters
Louis-Jacques Dorais is a Professor Emeritus in the Department of Anthropology, Université Laval. Since the mid-sixties, a period of time when he became fluent in Inuktitut, he has travelled almost yearly to Inuit communities in Canada, Alaska and Kalaallit Nunaat (Greenland), in order to conduct research and teach Inuit linguistics to local students.
Christopher Trott has conducted research with Inuit on Baffin Island focussing on the areas of kinship and social organization. He currently teaches in the Native Studies Department at the University of Manitoba, and is the Warden and Vice-Chancellor of St John's College.