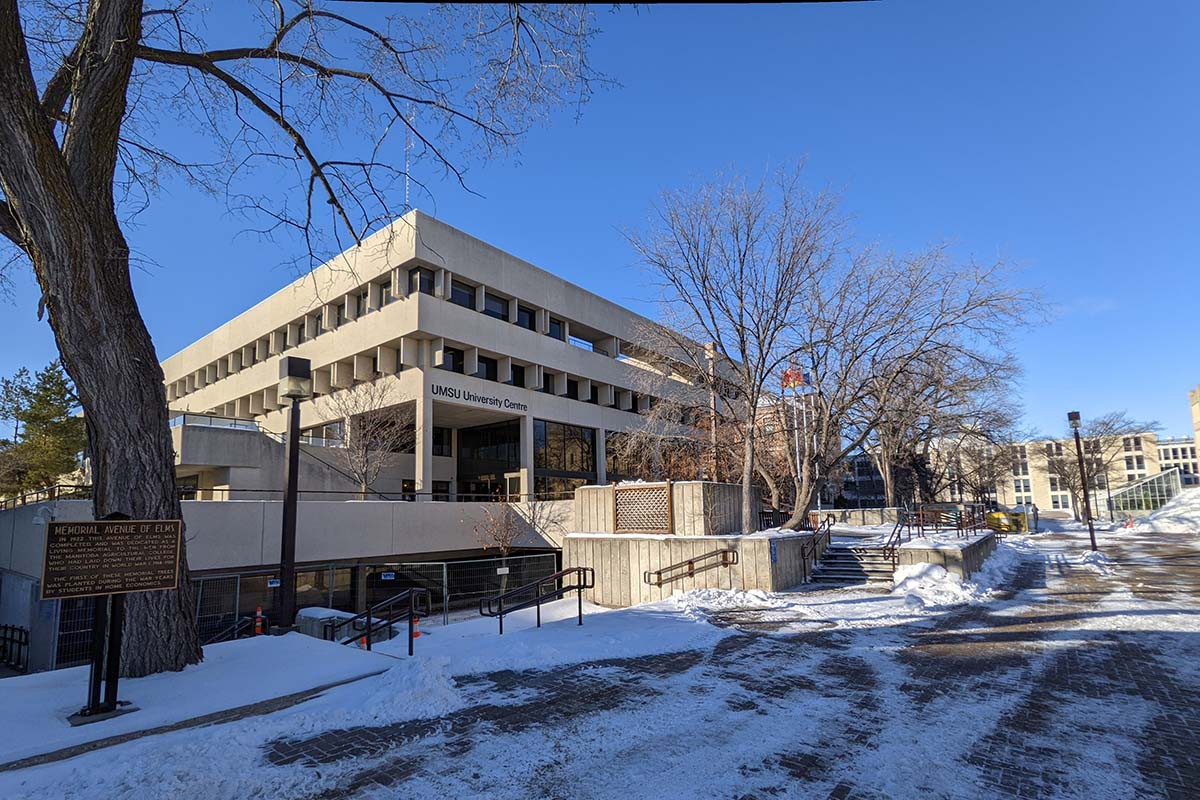 What's open on both campuses in 2022
It's a brand new year
Welcome to the new year! Below find the status of campus services and businesses, updated Jan. 5, 2022.
Please note, as announced Dec. 20, 2021, UM has moved back to remote work and learning until the end of the Winter Term break on Feb. 26, 2022.
Additional resources
See COVID updates story and UM's COVID website for current COVID-related and safety information.
See more about University services on campus.

What's open, what's not
Most buildings reopened Jan. 5. See more details here and below.
IST has reopened after the holiday closure.

UM's Student Support units have reopened for virtual services. For immediate support, see resources on the Student Counselling Centre webpage.
UM BOOKSTORES
The Fort Garry Bookstore has reopened at reduced capacity after the holiday closure. Please see bookstore hours for more information.
Orders can be placed online or by phone for delivery or pick-up at the Customer Service window. umanitoba.ca/bookstore or 204-474-8321
If picking up your order, please ensure you have received your Ready for Pick-up Confirmation Email.
The Health Sciences Bookstore at the Bannatyne campus is closed to in-store shopping but open for online shopping with pick-up at Fort Garry Bookstore in University Centre.
Shop online at the Fort Garry Bookstore.
Shop online at the Health Sciences Bookstore.
Fitness facilities
UM fitness facilities reopened Jan. 5 for regular hours at reduced capacity.

In accordance with public health restrictions, proof of full COVID-19 vaccination status and government-issued identification are required at entry to University of Manitoba sport and recreational facilities.
See Rec Services website for hours of operation.
Libraries
Elizabeth Dafoe and Neil John Maclean Health Sciences Libraries are open only for UM students, faculty, and staff.
Visit our COVID-19 updates for current library hours and service details.
Ask Us or make an appointment with a librarian. Access the collections and other library services online.
Need help? Just
Welcome Centre, Parking & Transportation Services
See Parking & Transportation Services for hours of the Welcome Centre and Parking and Transportation Services.
University Centre Businesses
The Focal Point Optician reopened Jan. 5.
UC Pharmacy: Pharmacy in UMSU University Centre reopened Jan. 5.
UC Postal Outlet reopened Jan. 5.
University Health Services (UHS); see the UHS website for more information.
You can also check current information on the University Centre website.
Other places on campus
School of Art Gallery reopened Jan. 5.
Food and Beverage Services
Please visit where to eat on campus for up-to-date information for both Fort Garry and Bannatyne Campuses.
For information on food services in the colleges, visit Daily Bread Café and Belltower Café.
See current information about University services and UM's COVID-19 updates webpage.