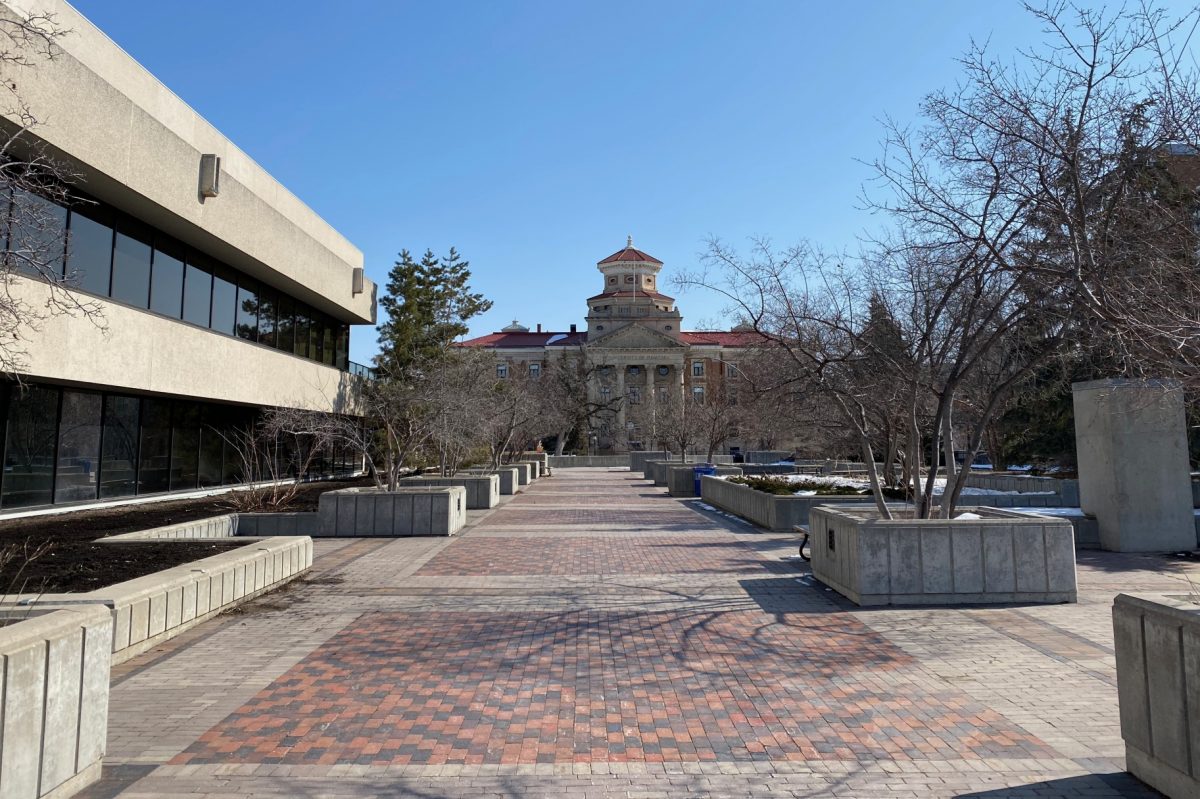 What's open on both campuses, as of July 27
UPDATED July 27
All University facilities remain closed for the summer to all but essential activities.
Here's your updated list for the status of campus businesses, including UC Centre.
See: UM's COVID-19 updates webpage for more.
What's open, what's not
The Academic advising, Student Counselling Centre, Student Advocacy and Case Management, Student Services at Bannatyne Campus, Spiritual Care and other services continue to be available to students through telephone or email appointments and resources available online.
UC Pharmacy: As an essential service, the Pharmacy in UMSU University Centre remains open during regular hours from 8:30 a.m. to 4:30 p.m. Monday to Friday. To access, please use the East main doors off of Chancellor's Circle on the lower level of UMSU University Centre.
UC Postal Outlet: Located within the UC Pharmacy, UC Postal Outlet is open M-F 9:00 a.m. to 4:00 p.m. NOTE: Canada Post picks up mail from the UC Postal Outlet at 2:30 p.m.
University Health Services (UHS) is working on setting up new clinic space for patients; see the UHS website for more information. UHS also has an on-call service that can be reached at 204-474-8411 and is staffed 24 hours a day. UHS is run by UM Student Affairs; it provides effective, patient-centered, collaborative, multidisciplinary primary care required for the success and well-being of UM students, faculty and staff.
See more current information about University services on campus.
See information about mail and other essential onsite services during buildings closure.
Sport and Recreation Facilities
Active Living Centre re-opened on Monday, July 27, at approximately 25 per cent capacity. The Active Living Centre supports UM's commitment to active living and wellness of our entire community. Upon re-opening, the health and safety of members and staff are top priority in order to meet—and exceed—government regulations. See more information here.
Information about using outdoor spaces will also be available in the coming weeks.
University Centre businesses
The Focal Point Optician is now open weekdays from 9am to 2pm for customers/patients by appointment only. Call 204-474-7090 to book.
U Floria open for online and phone orders, with courier deliveries. Order online or by phone at 204 474-9867.
Campus Dental Centre is closed and all patients are being asked to call Reflections Dental Centre at 204-777-6453.
Reider Insurance and World Safari Travel Agency are temporarily closed. Please contact them at their listed phone numbers if you need assistance.
Most businesses and offices are closed due to the COVID-19 closure.
See: UM's COVID-19 updates webpage for more information.
Bookstores
The Fort Garry BookStore is currently taking online orders, with an option to pick up your order between 11am and 4pm weekdays. The BookStore will open for in-person shopping on Tuesday, August 4, with enhanced health and safety measures in place.
Online ordering with a free pick-up option is also available. Visit the Fort Garry BookStore website for more information.

Health Sciences Bookstore
The Health Sciences BookStore continues to be open for online shopping only, with free pick-up options at both campuses.

The Health Sciences Bookstore will be closed during the Fall term. Health Sciences course materials, medical instruments and supplies can be ordered online or by phone.
Find more information about the Fort Garry BookStore and the Health Sciences Bookstore.
Libraries
The Libraries continue to provide collections and services online:
Dining Services
Updates and more info can be found at: umanitoba.campusdish.com
UNIVERSITY CENTRE & CAMPO
Closed due to COVID-19 University closure.
Bannatyne Campus
All Bannatyne campus food services are closed.
PEMBINA HALL / FRESH FOOD COMPANY
FFCo. is available for take-out only.
Lunch service: 11 a.m. to 2 p.m.
Dinner service: 4 p.m. to 7 p.m.
Location closed between 2:00 pm to 4:00 pm for daily cleaning.
See current information about University services on campus.
More information: UM's COVID-19 updates webpage.
St. John's College
See information about St. John's closure here.
Daily Bread Café
Closed.
Pizza Joe's
Closed.
Tim's EITC (Engineering Complex)
Closed.
STARBUCKS, DAFOE LIBRARY
Closed.
STARBUCKS, ARMES BLDG
Closed.
ACTIVE LIVING CENTRE / STARTING BLOCK
Closed.
UNIVERSITY COLLEGE / DAYSIDE CAFÉ
Closed.
EDUCATION BLDG / HARD CHALK CAFÉ
Closed.
FLETCHER ARGUE / GREENHOUSE CAFÉ
Closed.
See more current information about University services on campus.
More information: UM's COVID-19 updates webpage.