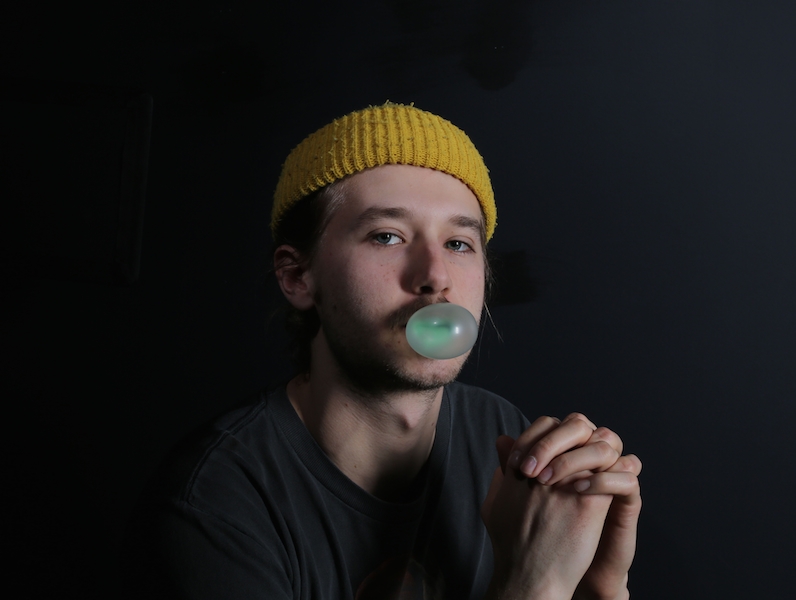 UM student wins photography scholarship
May 20, 2015 —
Graham Wiebe, a BFA (Hons.) student in the School of Art, was announced as one of three winners of the 2015 Aimia | AGO Photography Prize Scholarship Program on May 20.
This is Canada's largest photography prize. The prize awards more than C$85,000 to artists working in photography each year and comprises an annual exhibition at the AGO (Art Gallery of Ontario), international artists residencies, public programming and a national scholarship program.
Wiebe, a born and bred Winnipegger, is currently working on his BFA (Hons). His artistic practice challenges the idea of the snapshot and its ability to capture a moment of artistic seduction. To him, Winnipeg provides an endless curiosity of public and private instances of nostalgia. Heavily influenced by youth subcultures, his photographic work allows a combination of impulse and irony to entice a narrative.
The winning shot
About the prize
Valued at C$24,000, the scholarship program, which was inaugurated in 2013, recognizes three full-time students—Canadian or international—who are entering their final year of study toward a bachelor's degree of fine arts in photography at one of 15 participating post-secondary institutions across Canada. From a field of more than 100 applicants this year, the jury awarded Lodoe Laura of Ryerson University, Alison Postma of the University of Guelph and Graham Wiebe of the University of Manitoba $7,000 CAD each toward tuition for their final year of undergraduate study. Their schools will each receive a C$1,000 honorarium.