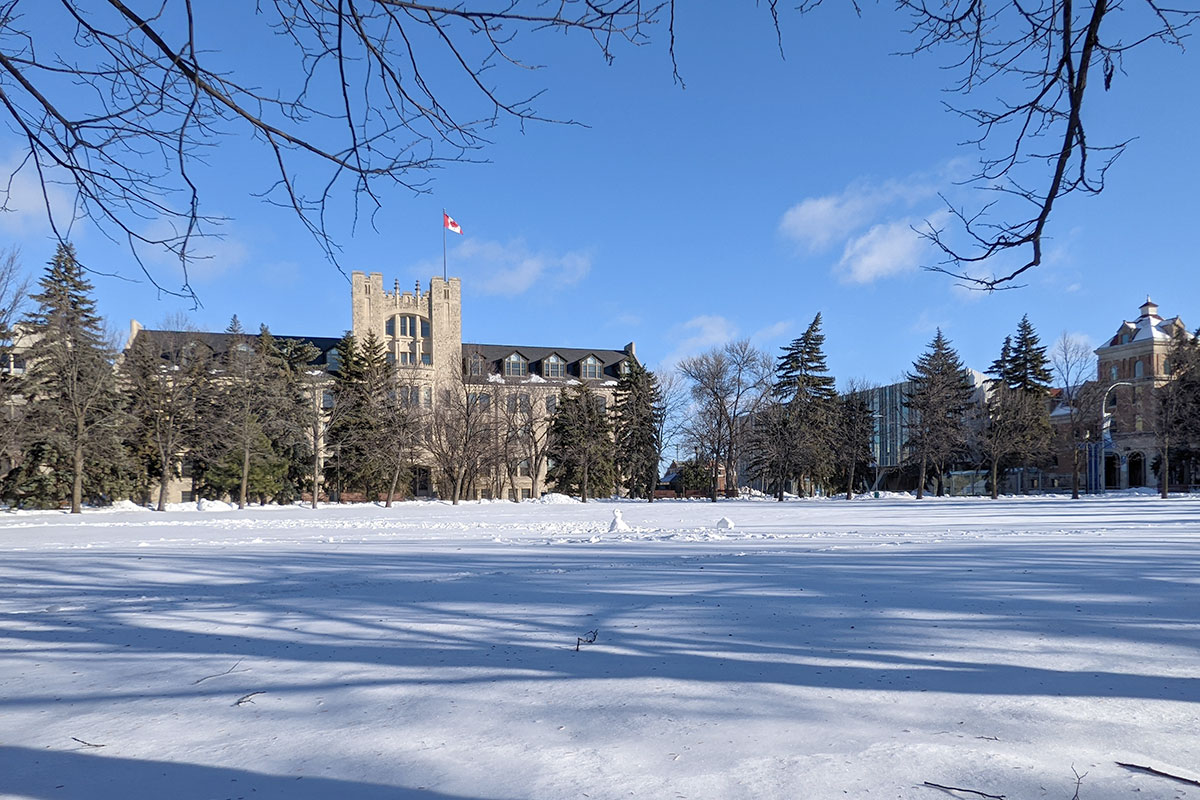 UM moving the start of Winter Term to remote
Update from Michael Benarroch, President and Vice-Chancellor
December 20, 2021 —
As we look ahead to the start of Winter Term, our University of Manitoba community is seeking clarity in a time of great uncertainty. I respect the growing concerns and I want to assure you that we take the ever-evolving situation very seriously.
From now until the end of the Winter Term break on February 26, 2022, all non-essential activity will continue remotely. Effective immediately, we are asking staff to work remotely and for course activity to be moved to remote delivery wherever possible. Limited in-person activity may continue if required and there is no reasonable remote alternative. Further information will be provided to students by their faculties and to staff by their supervisors.
Our decision to require all those attending campus to be fully vaccinated against COVID-19, except those few with an approved exemption, was taken to significantly enhance the safety in our community of learning, discovery and engagement. This requirement will remain in effect for all those attending campus beginning January 24, 2022 when rapid testing will no longer be an approved alternative to vaccination.
We are carefully monitoring the emerging Omicron variant, and we will use the leadup to the Winter Term break to re-evaluate our approach and respond to any changes in public health orders. We do hope that we will be in a position to resume face-to-face operations for the remainder of the Winter Term, but this will be guided by what the public health experts deem to be both prudent and safe.
Thank you for your engagement in this important discussion. We hear you, and in this unprecedented situation, we will continue to be guided by science and not our best-laid plans.