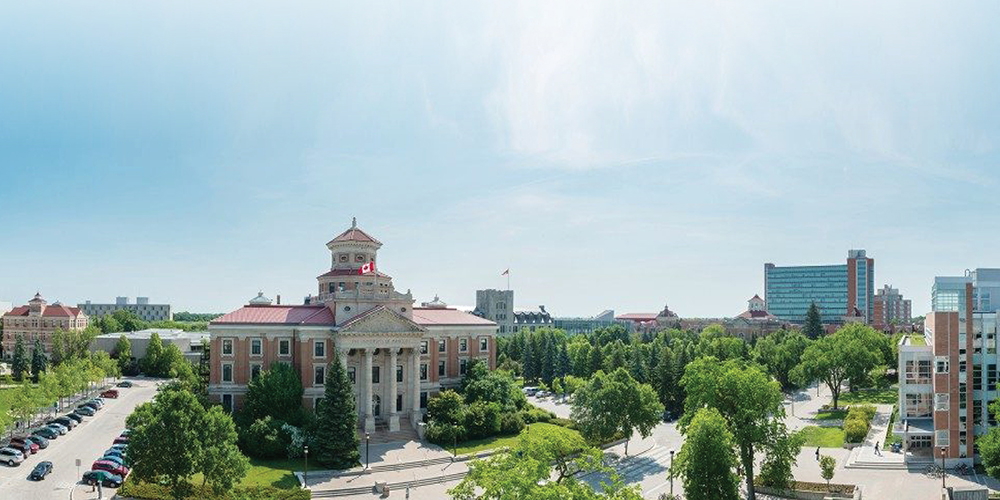 U of M to host United Nations Sustainable Development Goals Youth Training Day
August 31, 2019 —
The University of Manitoba and the Foundation for Environmental Stewardship (FES) are pleased to present the Sustainable Development Goals (SDGs) Youth Training Canada in Winnipeg on Saturday, Oct. 5.
On Sept. 25, 2015, 193 countries unanimously adopted the 17 Sustainable Development Goals (SDGs) by framing their agendas and political policies over the next 15 years to end poverty, protect the planet and ensure prosperity for all. The SDG Youth Training Canada program aims to engage youth from across Canada to take action toward the SDGs.
So far, the SDGs Youth Training Canada has mobilized 5,900+ students from 77 post-secondary institutions at 32 training sessions across Canada. Winnipeg is up next! This unique opportunity will provide students with training to increase their understanding of the United Nations' 17 SDGs and empower them to take action on issues such as sustainable development, poverty, education, inequality and climate change.
"Young people are the most capable of the transformation required, having the most to gain or lose from the success or failure of the Agenda."

– Peter Thomson, President of the United Nations General Assembly
As the next generation of leaders, youth have a crucial role in making their voices heard, inspiring others, meeting pressing challenges, creating opportunities, adopting changes and advocating for a sustainable future, at the global and local level. This is your chance to be a driving force of transformation and implementation.
Event information:
When: Saturday, Oct. 5 – 9 a.m. – 5 p.m.
Where: 2nd Floor, Multipurpose Room, UMSU University Centre – 65 Chancellors Circle
Fee: $20 per student – includes certificate of completion and food throughout the day.
Tickets available at: https://UMSDG.eventbrite.ca
Open to all post-secondary students in Manitoba. Limited amount of tickets available to the public.
How is the U of M helping the SDGs move forward?
The U of M is a member of the United Nations Academic Impact (UNAI), and was recently named as the hub for Sustainable Development Goal #6 (Ensure availability and sustainable management of water and sanitation for all). As education, research and teaching are part of the foundation of a university environment, students are also encouraged to facilitate their selected SDG goals, right here on campus.
The U of M SDG report is a stepping-stone to identify the work underway at the U of M and start the conversation toward the advancement of the 2030 Agenda for Sustainable Development.