All together, now
June 25, 2021 —
Kahnowiiya — "everyone" in Ojibway — is an ideal name for Métis architect Shawn Bailey's fourth-year undergraduate Architectural Design Studio project that examined homelessness in Kenora, ON.
Kahnowiiya's we're-all-in-this-together sentiment could also be applied to the past 15 months of the global pandemic, as Indigenous teaching was woven into remote learning at the University of Manitoba.
It wasn't easy. Indigenous knowledges involve going into a community, meeting face-to-face with people and learning by doing and building relationships. When the COVID-19 pandemic made that impossible, Indigenous Scholars and faculty explored ways to implement Indigenous pedagogy with the limitations of remote delivery.
---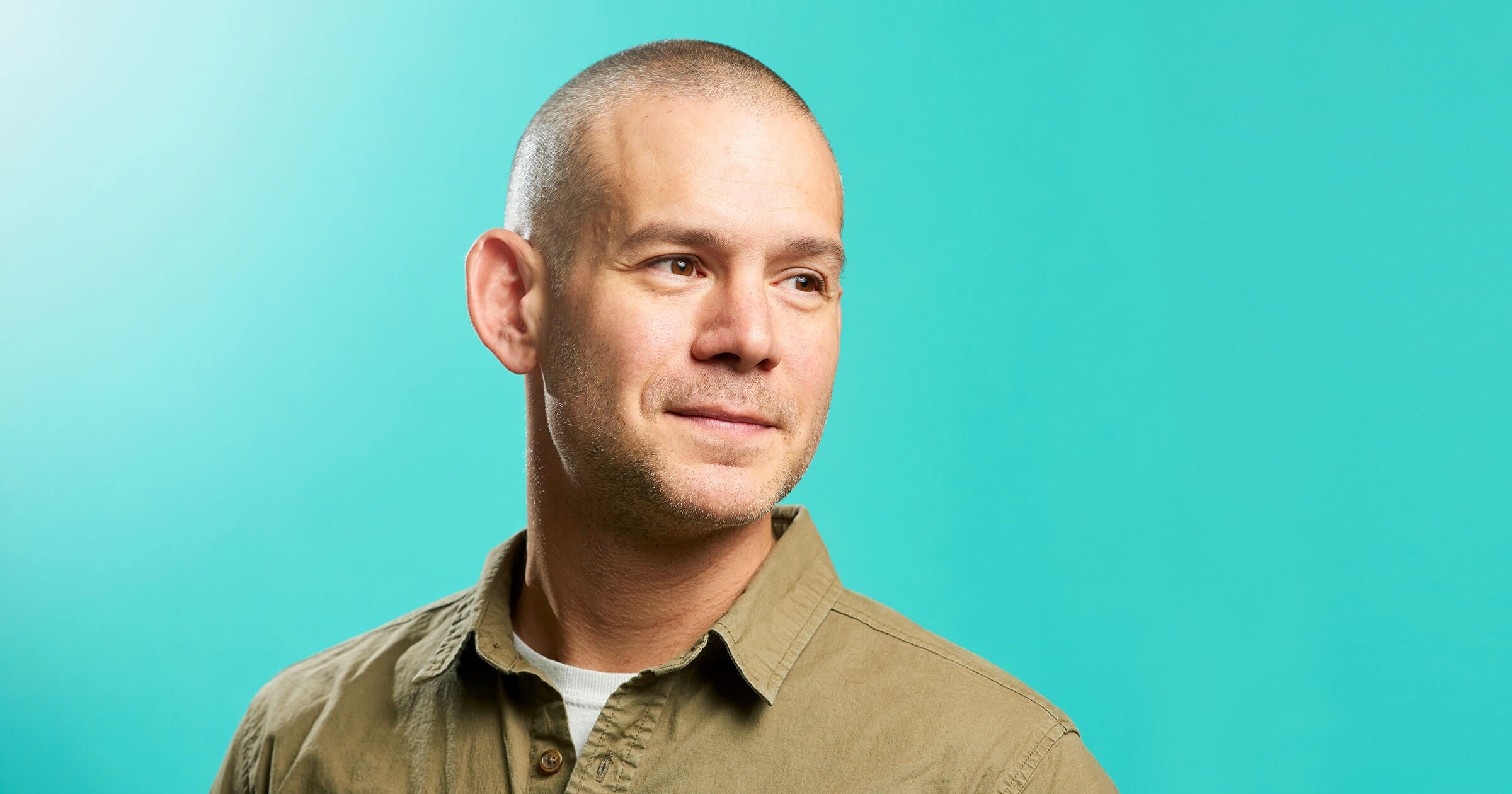 Bailey used technology to bring the community to his architecture students. Calvin Skead from Waszush Onigum Nation, who named the studio project Kahnowiiya, was key to its success. As a cultural guide, he gave students feedback and direction via Zoom as they worked on the community-based project.
While Bailey would have preferred in-person interactions, including ceremony and time spent on the land in Northern Ontario, he felt students still received culturally rich experiences through virtual meetings.
"We had to scramble right away, so what we did was Zoom everything, which was actually quite amazing," he says. A grassroots group with ties to the homeless community in Kenora brought 10 participants who were experiencing homelessness to the project. Called the street family, the group enthusiastically collaborated with the students over Zoom, sharing their ideas for what they wanted in their homes and community. They designed their own tiny homes.
"We created this dialogue," says Bailey.
Jesse Thistle, a Métis-Cree-Scot whose bestselling memoir From the Ashes includes his experiences with homelessness, gave students new ways of seeing. Thistle describes homelessness as not being connected to the land, spirit or culture, rather than not having a home.
The students were moved by these connections and developed a deeper understanding of Indigenous causes of homelessness, including systemic racism and colonialism, says Bailey.
"They subconsciously recognized that we've been doing things wrong for a long time and they were really opening up to these new ways of seeing more holistic ways," he adds.
Ten propositions for new housing resulted, including one student who wrote her own version of the building code for a modern project that would biodegrade over time and go back to the earth.
The designs, from drawings to models, went on display in May at the Douglas Family Art Centre at Muse in Kenora.
In September, the exhibit travels to the Seoul Biennale of Architecture and Urbanism in South Korea.
"I found that oftentimes you're almost a counselor and you have to be really open to change."
"I found that oftentimes you're almost a counselor and you have to be really open to change," Bailey says of the switch to remote teaching and learning. Listening to students, providing direction, being available when they needed him and taking the extra time to make their academic lives easier during the upheaval of the COVID-19 pandemic was part of Bailey's approach.
---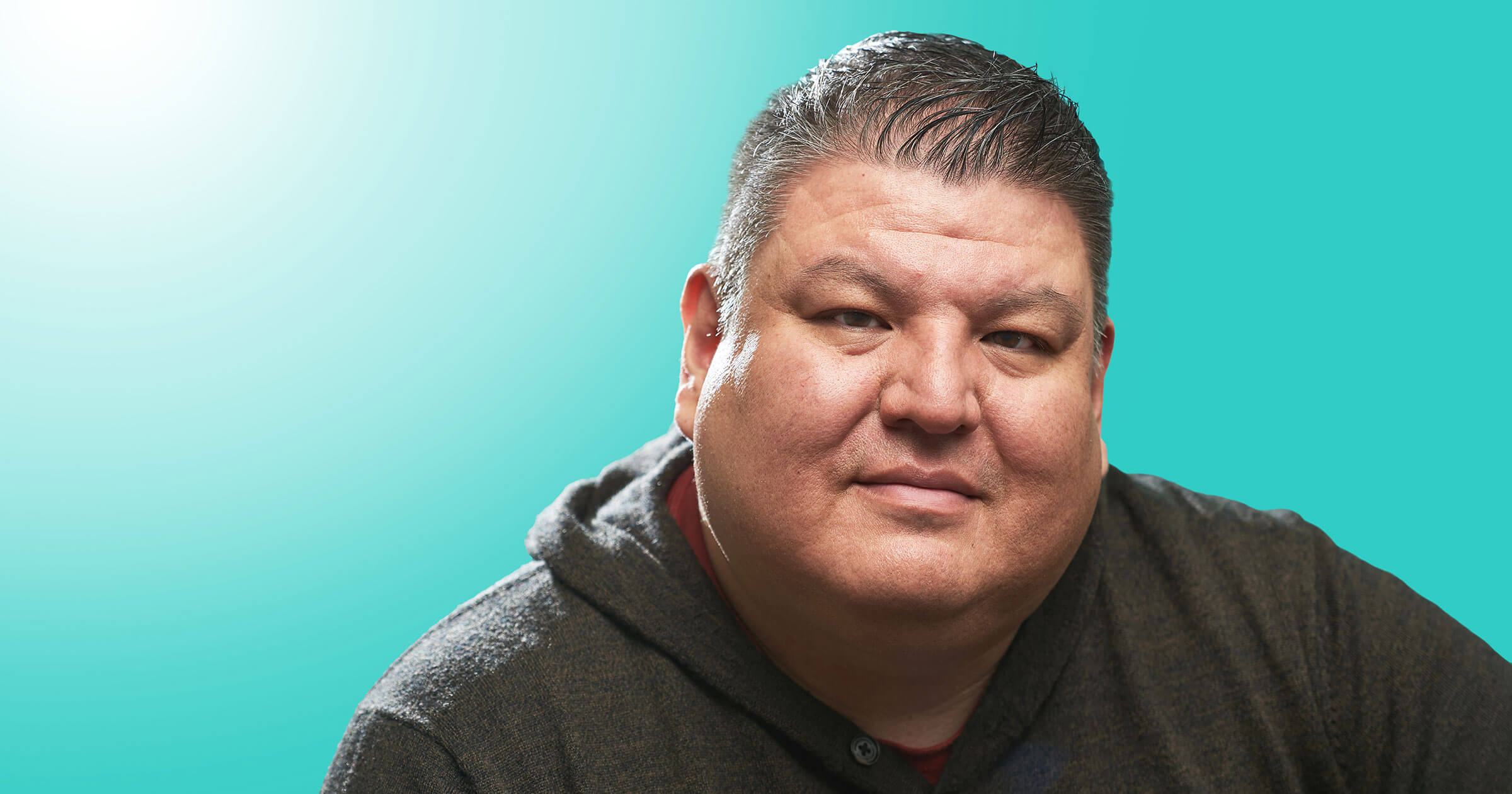 We were often encouraged to get outside during the pandemic. Dan Henhawk, assistant professor in the Faculty of Kinesiology and Recreation and Management, did likewise with his Introduction to Indigenous Land-Based Education and Outdoor Recreation Winter Term students.
Inspired by an idea from Lyn Baldwin at Thompson Rivers University to incorporate field journaling into teaching, Henhawk asked his students to get outside and engage in their favourite outdoor recreational activity. Their task was to then observe and draw what helped them to feel more connected to the environment.
"It has been a great success because it encouraged the students to get off their devices, to engage in outdoor recreation and then try to apply their understanding of Indigenous perspectives of the land and the notions of relationship we were discussing in our virtual class," he says.
Some students didn't buy into the idea of field journals at first. They were intimidated by doing sketches and perhaps skeptical about the purpose of the assignment. However, Henhawk says they eventually found value in trying to capture their experience in a different way, to increase their self-awareness, eventually finding the assignment fun and engaging.
"It was very satisfying to hear that some of the students were eager to continue field journaling, or at least take the ideas of human connections to the environment and remember those ideas for their future experiences," he says.
---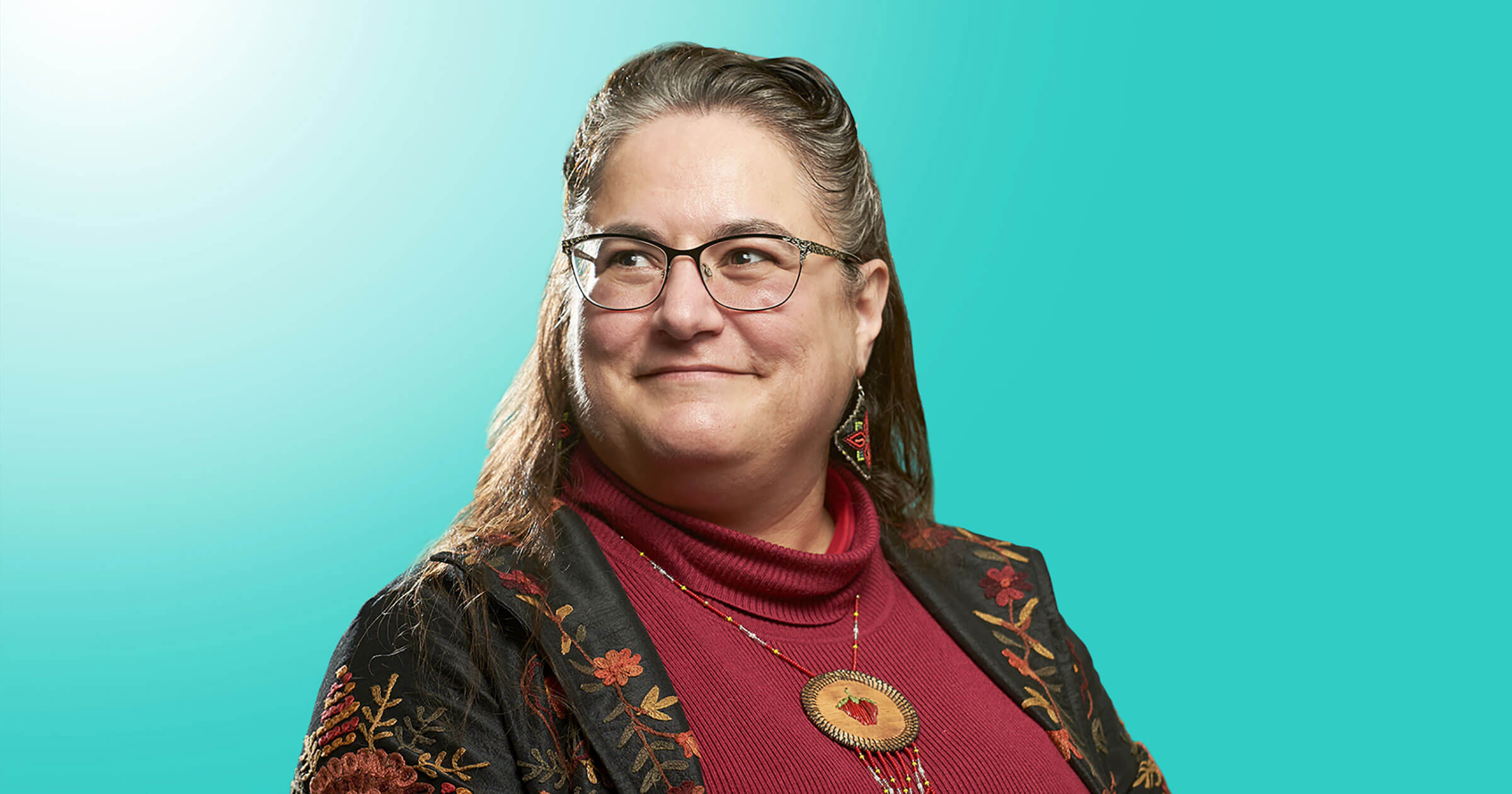 Cary Miller, head of the University of Manitoba's Native Studies department, began the third year of the Summer Institute for Literacy in Indigenous Content to provide training to UM faculty and staff in May.
Miller developed the Summer Institute, calling it: "The class you should have had in grad school and didn't." Sessions including culture, historical context and barriers faced by Indigenous students are aimed at giving faculty the tools and knowledge to incorporate Indigenous content into their courses.
Miller was pleasantly surprised to see an equal number of UM staff members and faculty signing up for the three-hour classes that met once a week over 10 weeks. The University of Manitoba's strategic plan includes the goal that all students graduate with an understanding of the importance and contributions of Indigenous peoples.
There were some bumps in the transition from in-person sessions to remote delivery, such as replacing a day in community and how do you have a virtual lunch?
There was nothing Miller could find to replace these informal session-ending gatherings over a shared meal. They reflect Indigenous protocol and spark further learning through relaxed conversations, she says.
"I haven't figured out a way to reproduce that, which is sad because I think there was a real community building," says Miller. "If you're going to have an Indigenous gathering or an Indigenous meeting, you better have food. It's rude not to offer food."
As for the day in community, once UM returns to in-person teaching and learning there will be a series of opportunities made available for those enrolled in the Summer Institute who weren't able to have that experience over the past two summers.
---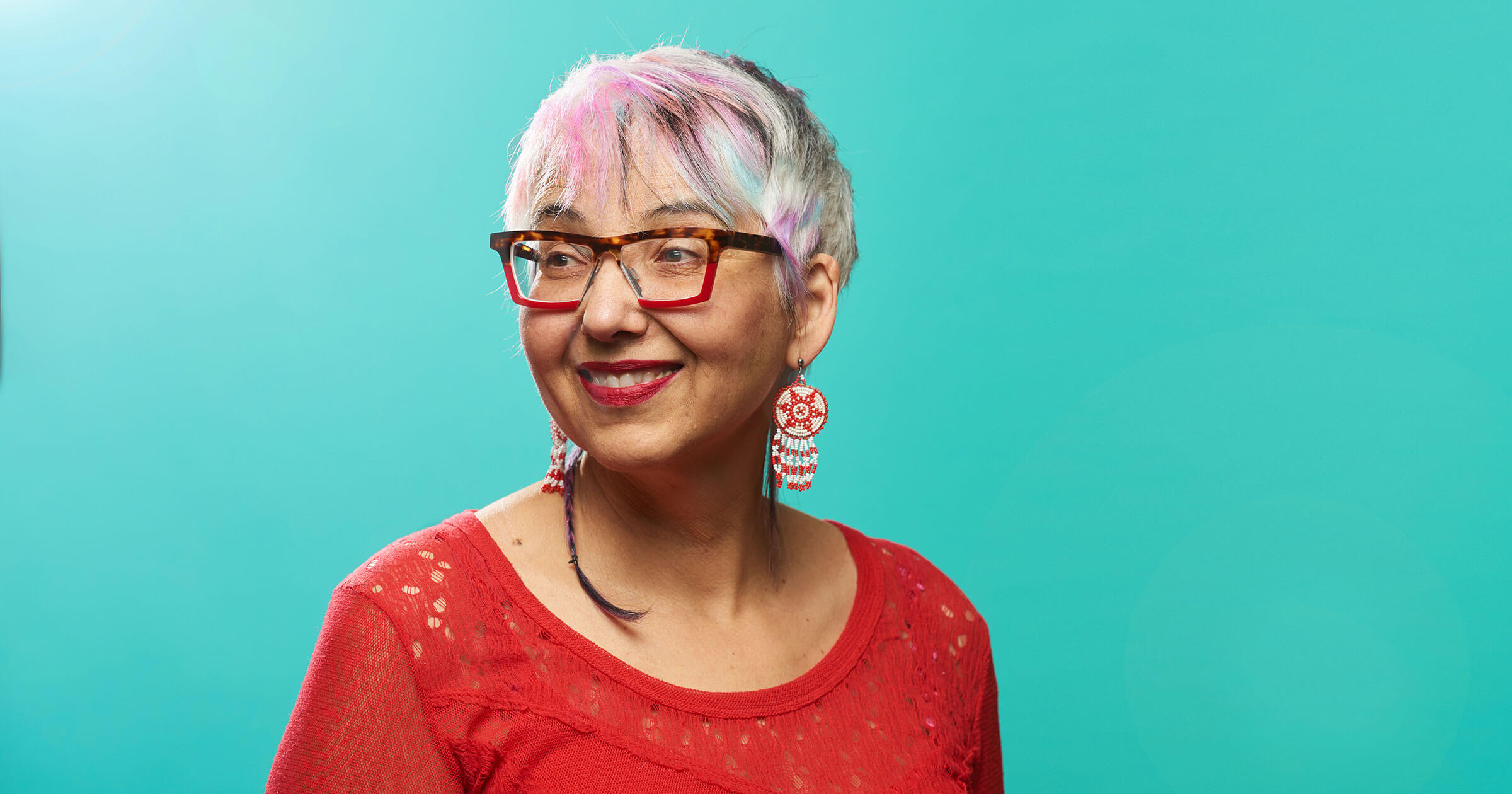 Wanda Wuttunee, professor in the Native Studies department and a member of the Red Pheasant Cree Nation, asked her students to help establish a classroom code of conduct for learning remotely together.
"It was based on the fact that hey, we're in a Zoom environment. It's odd. What do we do?" says Wuttunee, whose research focuses on Indigenous economic development.
Students came up with guidelines, including being in the virtual waiting room early for Zoom sessions, having cameras on when in class and keeping up with readings to ensure conversations are topical.
"It's been my guiding light when I'm thinking about my courses and what I'm exposing my students to."
Keeping students engaged could be an issue and the easy rapport that springs from in-person conversations occasionally got bogged down. "But I don't feel like I was stymied in any way because of the virtual environment," she adds. "I feel like I was able to manipulate the situation to the best advantage for the students learning. I believe I still was able to bring the opportunities make space for the conversations, the good conversations to happen."
Wuttunee also continued to invite guests to speak to her classes, shining a light on success stories.
"It's been my guiding light when I'm thinking about my courses and what I'm exposing my students to," says Wuttunee. "Zoom didn't stop that."
TeachingLIFE
UM is where teaching, learning and research collide to create an outstanding educational experience. TeachingLIFE tells the stories of our innovative educators and their impact on student success.
Learn more about TeachingLIFE
Other TeachingLIFE articles
About CATL
The Centre for the Advancement of Teaching and Learning is an academic support unit that provides leadership and expertise in furthering the mission of teaching and learning at the University of Manitoba.
Learn more about CATL