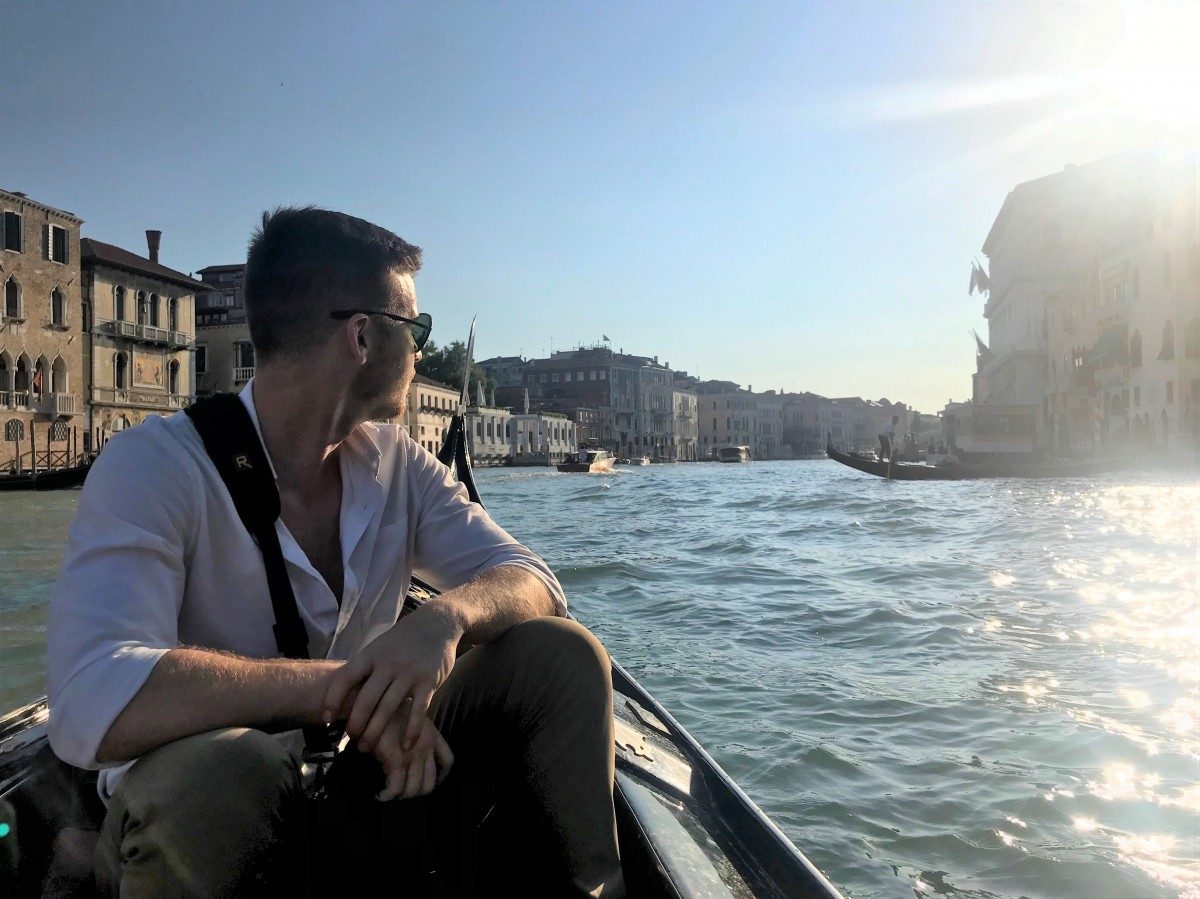 Taking the initiative – when opportunity knocks
Graduate student Kevin Boreskie shares the value of creating opportunities
September 6, 2018 —
Fall term is starting and students are back on campus. While it may be time for back to school, UM Today is reflecting on summer by sharing some of the exceptional things U of M students were up to over the break.
Having freshly finished his Masters of Science in Kinesiology and Recreation Management and about to start his PhD in Applied Health Sciences, 2018 3MT finalist Kevin Boreskie is not one to sit around. Boreskie's research is focused on the relation of physical activity and chronic disease. His summer vacation took him overseas where he had the opportunity to connect with a distinguished researcher at the University of Milan.
What did you do this summer?
I had the opportunity to travel throughout Europe, touring the Cinque Terre, Venice, Vienna, Budapest and Prague. I knew I wanted to accomplish something productive and research related while overseas. Fortunately I recalled that one of the top researchers in my area was based out of the University of Milan, Italy, which was near the areas I wanted to travel through.
I reached out to Dr. Matteo Cesari, a gerontologist and well-known frailty researcher and explained that I was doing research in related areas and would love the opportunity to meet with his research group. Luckily, Dr. Cesari responded promptly and was more than willing to set aside time to meet with me during my trip.
What did you enjoy most about this opportunity?
Dr. Cesari was kind enough to show me around the university, the hospital and his research lab. We discussed our shared research area over a couple of days and I learned about projects that Dr. Cesari hopes to accomplish at the University of Milan. It was incredibly interesting.
What impact did this experience have on you?
My discussions with Dr. Cesari related to research and medicine provided me with valuable information and an opportunity to look at our shared research area from a different perspective. The visit was very interesting and we have developed a relationship that will hopefully lead to collaborations in the future. The biggest takeaway for me was that taking the initiative to ask for an opportunity can really pay off – even if you don't expect it to happen. This impromptu visit ended up being a far more enriching experience than I could have imagined.
Was there anything else exciting that you did this summer?
The rest of my Europe trip after meeting with Dr. Cesari was also great! I went to Cinque Terre, Venice, Vienna, Budapest and Prague. Otherwise, I have been working a bit, volunteering, finishing up a number of research papers/projects and having fun outdoors with friends!
With summer quickly coming to an end, what do you look forward to most going into the new school year this fall?
While my research will continue down a similar path with the start of my PhD, I am looking forward to increased responsibility in our group's projects and the opportunity to mentor new students coming into the lab.
Visit our student accounts on Instagram and Facebook to share your summer stories. You can also join the 'Summer stories conversation' on social media by following #umsummer2018.