undergraduate reseach award News Archive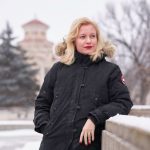 January 21, 2020 —
Having recently published two journal articles, and a book expected to be released by summer, Assistant Prof. Merli Tamtik credits her students with making research work more enjoyable.
+
December 13, 2018 —
Identifying a professor that meets your research interests is an important part of the Undergraduate Research Award application process. Deadline to apply is Jan. 25!
+