Alumni and Communuity News Archive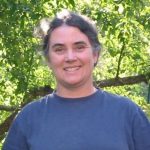 September 2, 2022 —
The memory of Associate Professor Dr. Dana Schroeder will be honoured through a new graduate scholarship and a study space in the Faculty of Science. Dr. Schroeder was a respected associate professor in the department of biological sciences, where she worked from 2002 until the time of her passing in September 2020. Dana was a valued colleague, mentor, and friend. She is fondly remembered for her cheerful optimism and kindness to students and colleagues alike.
+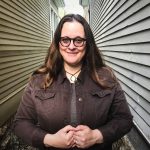 May 6, 2021 —
When Ariel Gordon says she's the new Writer-in-Residence (WIR) in the Buller Greenhouse, she's not kidding. In fact, Gordon is the first-ever WIR in the greenhouse, based on her proposal to its staff and the Department of Biological Sciences after receiving a Self-Directed Residency grant from the Manitoba Arts Council.
+