#algae News Archive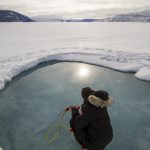 November 19, 2020 —
Until roughly a decade ago, most scientists assumed that phytoplankton remained in a sort of stasis throughout the winter and spring until sea ice break-up. Now there is a growing body of evidence that suggests under-ice blooms (UIBs) of phytoplankton can occur in low-light environments below sea ice.
+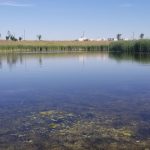 September 21, 2020 —
For the 2020 field season, CEOS research associate and drone technician Madison Harasyn and I are sampling two distinct stormwater retention ponds at the University of Manitoba SmartPark once a week.
+