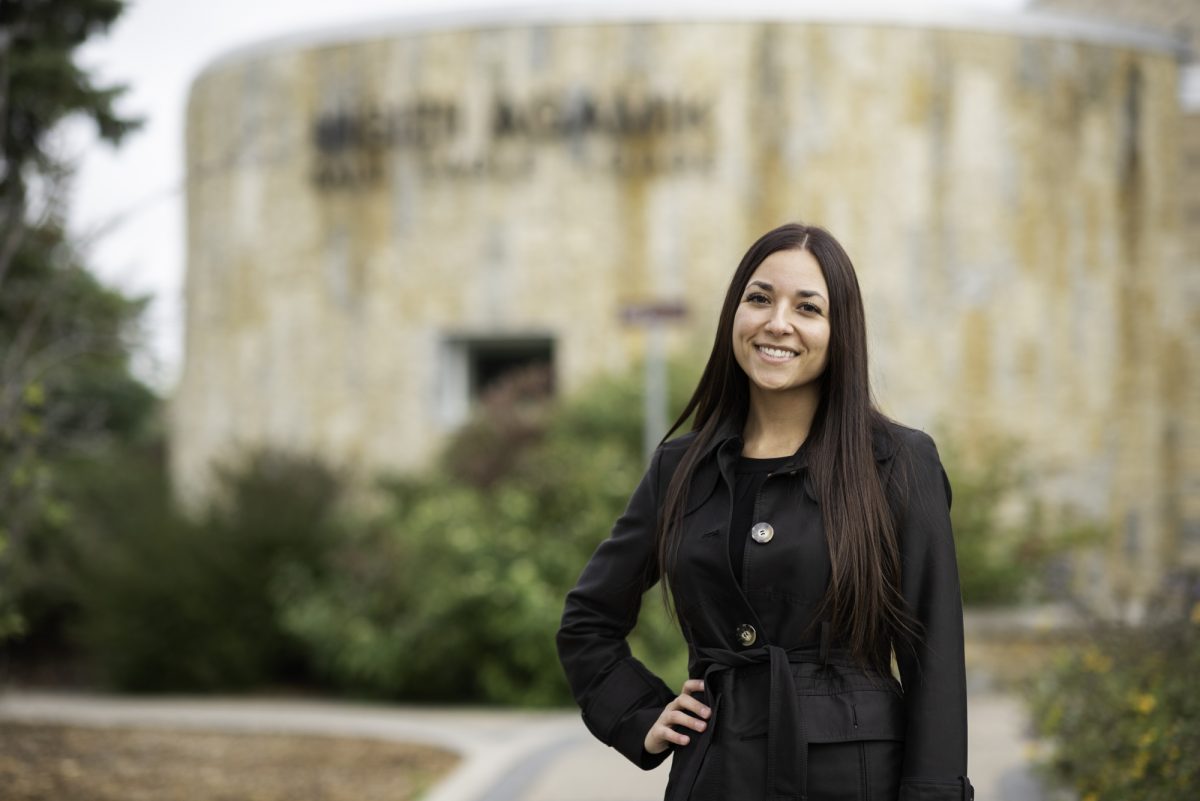 Student applies herself, pursues medicine
Join the Access community at U of M
October 22, 2019 —
Lindsay Bristow was fascinated with how people relate to each other, and she dreamed of a successful career. Now she is a medical student interested in psychiatry, with the support of the Access Program.
"A part of me always knew growing up that I wanted to have a successful career and I realized post-secondary education would play a big role in that," says the Anishinaabe Ojibway student from Bloodvein First Nation, noting she initially found university scary because "I knew I was entering a really big campus and I wasn't going to have the support and encouragement that I felt was integral to my success in high school. This is what really drew me to the Access Program."
The Access Program at the University of Manitoba provides holistic support to Indigenous, newcomer, and other U of M students, empowering them on their path to success.
Excel in university
"I knew it was within a smaller community. I would have a personal counsellor. I would have my own academic counsellor and I would have a program that would be there to support me and to help me excel in university."
Bristow completed an honours degree in psychology and graduated from Science in June 2018. Now she is a student in the Max Rady College of Medicine at the U of M. "I'm still very interested in psychiatry," she says.
Raised by her grandmother in Winnipeg, she admits she wasn't a very good student in junior high, but as she entered high school, she decided to put a little more effort into her studies. She continued to challenge herself, and, as a result, her grades improved dramatically.
Apply yourself
"I put in a little more effort every year. In Grade 10, I just started going to class more. That went well, so, the following year, I thought I would just do my homework. And then, I was getting great grades. In my final year, I really challenged myself. I decided to really apply myself."
She is thankful to a couple of teachers who encouraged her along the way.
"I think it was really important to have their encouragement. They were really great teachers and a really strong source of support."
When she came to the U of M, Access provided her with continued support to make a successful transition to university. She appreciated the orientation sessions that helped her feel less overwhelmed as she began her life as a student on campus. And Migizii Agamik or Bald Eagle Lodge, home of the Access Program on the Fort Garry campus, soon became her home base.
"I did very well. It's just really nice that they were there for support and encouragement."
The people at Access also helped her prepare to apply to medicine.
"We did a lot of interview preparation, and when the time came, it really helped strengthen my application and I believe it helped me achieve acceptance."
Bristow recommends the program to all students who want a little extra support and a sense of community. "My partner came to university as a mature student. I encouraged him to apply, It has been a really helpful and important part of his educational journey as well."
Find your way
Come to university and explore your interests, Bristow says. "I spent a random year in agriculture before I came to medicine and that's okay. It really helps you to figure out what you like and don't like. That's your own journey, and you will find it along the way."
Choosing to go to university is a choice no one regrets, she says.
"I think university is a really great place. It's one of the best decisions I've ever made in my life. It's filled with very positive and like-minded people with similar interests. It's possible for everyone to find their own little community here."
Doing it with Access makes it easier.
"I think if I just started university without the program, I wouldn't have known where to study or to get advice and the whole experience would have been more difficult."
Bristow encourages Indigenous residents of Manitoba to apply to the Access Program, and attend the University of Manitoba next fall. Application deadline is May 1. Apply now.