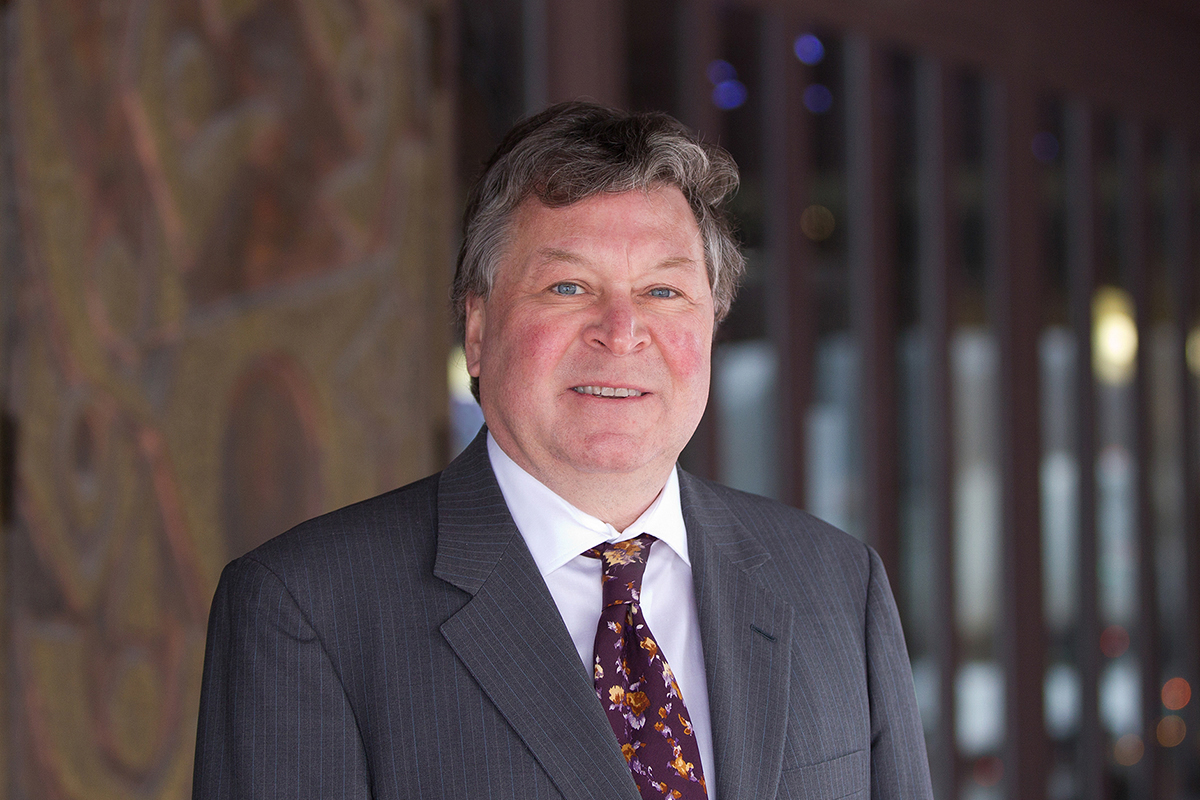 St. Paul's College re-appoints Dr. Christopher Adams as rector
Dr. Adams to continue to lead college for a new five-year term
December 17, 2021 —
The University of Manitoba is pleased to announce the following leadership re-appointment:
Dr. Christopher Adams
Rector, St. Paul's College, University of Manitoba
Dr. Christopher Adams [BAHons/83, MA/86] has been re-appointed as rector of St. Paul's College at the University of Manitoba, a role he has held since 2012. He will also continue in his role as adjunct professor in the department of political studies.
A respected administrator, writer, and educator, Dr. Adams champions academic and research excellence and is committed to building relations between the college and its internal and external partners.
Under his leadership, St. Paul's College joined Universities Canada, became formally endorsed by the Jesuits of Canada, and joined with other institutions as a founding partner of the National Centre for Truth and Reconciliation.
Dr. Adams represents St. Paul's College on UM's Senate, Deans' Council, and Provost's Council, and is a member of the St. Paul's College Board of Governors as well as the St. Paul's College Foundation Board of Directors. He chairs both boards of the Arthur V. Mauro Institute for Peace and Justice and the J.W. Dafoe Foundation, and is a past chair of the Association of Catholic Colleges and Universities in Canada.
As a student member of St. Paul's College, Dr. Adams earned his B.A. Hon. degree and master's degree in political studies from the University of Manitoba. He holds a PhD in political science from Carleton University. Prior to his first appointment as rector in 2012, Dr. Adams spent 20 years as a senior manager in the marketing research industry. Since 2003, he has held part-time academic appointments at the University of Manitoba and the University of Winnipeg. Dr. Adams authored Politics in Manitoba: Parties, Leaders and Voter and co-edited Metis in Canada: History, Identity, Law and Politics and has written numerous journal articles. His insight on political issues and public policy is often sought-after by news outlets, including the Winnipeg Free Press, CTV, CBC, and Global-TV.
UM congratulates Dr. Adams on his re-appointment.