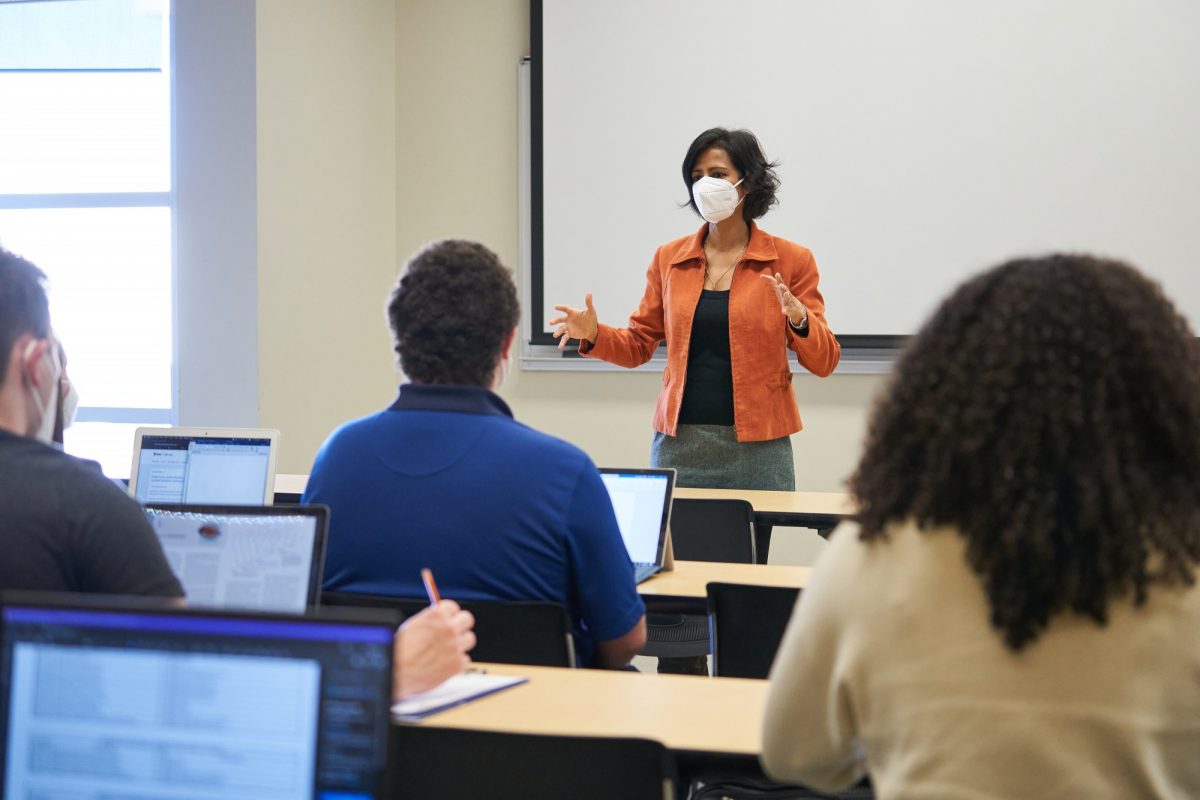 Student absence policy: What faculty and staff need to know
November 15, 2022 —
At the beginning of Fall Term, 2022, the University of Manitoba implemented a new policy around brief and temporary student absences. Whereas students have typically been required to produce a medical note or other documentation to justify a missed assignment, test or exam, now students are asked to fill out a self-declaration form instead. This new policy is meant to make things easier for students dealing with situations that require an absence for up to 120 hours.
The reasons for this policy evolution are multi-faceted. Sometimes, extenuating circumstances are outside of a student's control, and requiring a student to provide a medical note, death certificate, or other documentation just adds time, stress, and a cost to what might already be a difficult situation. The requirement for medical notes also ties up our health care system and exposes students to others who may be ill when seeking their documentation.
"We trust our students will use this option in good faith," says Laurie Schnarr, Vice-Provost (Students). "They are still required to complete the missed work, it just eliminates the need for students to justify their brief absences when extenuating circumstances arise. That time is better spent studying or making up missed schoolwork."
Commonly asked questions from faculty and staff
What is considered a brief and temporary absence?
A situation outside of a student's control, such as a medical event or condition, that temporarily affects their ability to fulfill their academic obligations.
Includes illnesses and medical conditions, compassionate/personal needs, religious observances, bereavement, and participation in approved academic or athletic events.
How does it work?
Self-declaration forms are valid documents students can use for missed tests, exams or assignments, and instructors are obligated to make reasonable academic arrangements based on course outlines.
Students don't need to share personal information about their situation beyond declaring the nature of the extenuating circumstance on the self-declaration form.
The self-declaration form cannot be used for planned absences like vacations. It is also not to be used for longer-term absences or ongoing circumstances like Authorized Withdrawals, Leaves of Absence, or disability-related accommodations, which will still require additional documentation.
How should I respond when I receive a self-declaration form?
Ensure a supportive response, letting students know about supports available to help with their health/extenuating circumstances.
Provide clear details on the academic arrangement that will be available for the missed work (including new dates/deadlines).
Do not question or minimize any circumstances presented. If you have concerns, speak to your unit head for guidance.
Retain the form in accordance with record retention policy in your academic unit.
Can I make an academic arrangement without requesting or requiring this form?
Yes, we encourage instructors to be supportive of student inquiries (in person, email, etc.) for assistance if they have extenuating circumstances.
If you didn't previously require students to provide documentation for extensions or missed tests/quizzes, you don't need to start requiring or requesting the self-declaration form now.
For more information, read the policy and procedure or visit the information page for staff and faculty on the UM Intranet. If instructors have questions or concerns about the policy, please connect with your unit leadership.