Insight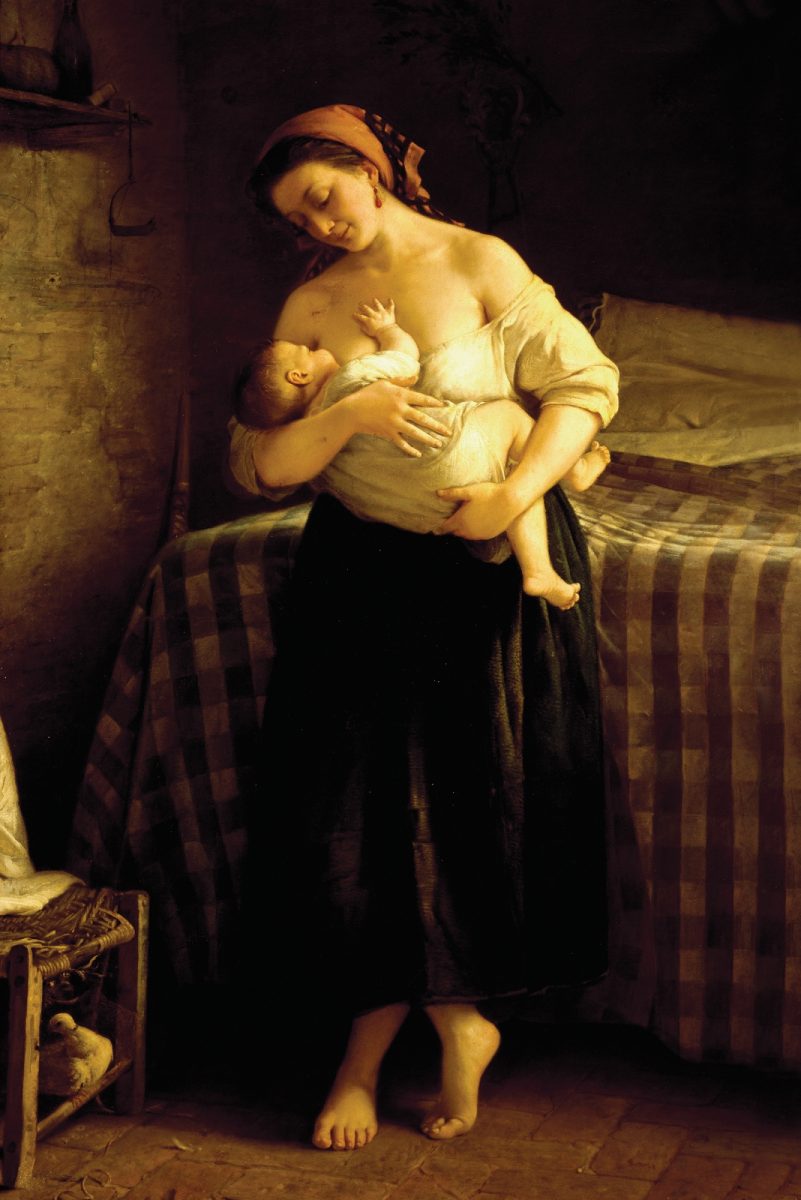 One multitasking mother is breastfeeding her toddler while getting a tattoo. Another is mid-hike' a pack on her back and a hungry baby on her front. They're among the many moms posting photos on Instagram in an effort to normalize breastfeeding in public—on the bus' on the beach' at the hair salon.
Researcher Meghan Azad [PhD/10]' a University of Manitoba pediatrics and child health assistant professor' says the image-sharing social platform is a powerful vehicle to reduce the stigma that has long had Canadian women hiding away in bathroom stalls to feed their babies.
"A lot of it has to do with sexualization of breasts. There are other societies where breastfeeding is totally normal and no one gives it a second look. Breastfeeding rates are higher in these countries because people just don't feel weird about it'" says Azad' a Canada Research Chair in Developmental Origins of Chronic Disease.
In Mongolia' for example' there's an engrained belief that the longer you're breastfed' the better you'll be at the country's national sport of wrestling' she notes. Acceptance is so deep-rooted that it's not uncommon for kids to be breastfed until age five. "Adults will even drink what's left over'" says Azad.
While she's not necessarily recommending the latter' her research touts the complex health benefits of breastmilk. She characterizes each feed as "a dose."
Azad is among 40 researchers nationwide involved in the Canadian Healthy Infant Longitudinal Development Study' or CHILD. They've been tracking the environments and health outcomes of 1'000 kids' now eight years old' since before they were born. Among the valuable samples collected: the first dirty diapers and the mother's breastmilk.
Azad and her team look at how breastmilk components affect the baby's gut flora and protect against allergy and asthma. She believes the interactions between microbes in a mother's milk and the baby's gut microbiome (the bacteria that live in the digestive tract)—and their link to the immune system—could reveal why a growing number of kids in North America need puffers and EpiPens.
In 2018' only 26 per cent of infants in this continent were exclusively breastfed for the first six months' below the global rate of 41' according to UNICEF data. Among Canadian moms who do breastfeed' nearly a third said they've been openly criticized for feeding in public' a 2017 Lansinoh Global Breastfeeding Study revealed.
Azad also looks at how breastfeeding as a topic can be better integrated into curriculum in Manitoba schools.
"They might learn about it in high school if they take family studies' which is an optional class taken primarily by girls'" she says. "We're not reaching everyone and it really needs to be everyone. Everyone should learn that it's not a big deal to breastfeed in public—it's just how we feed babies."