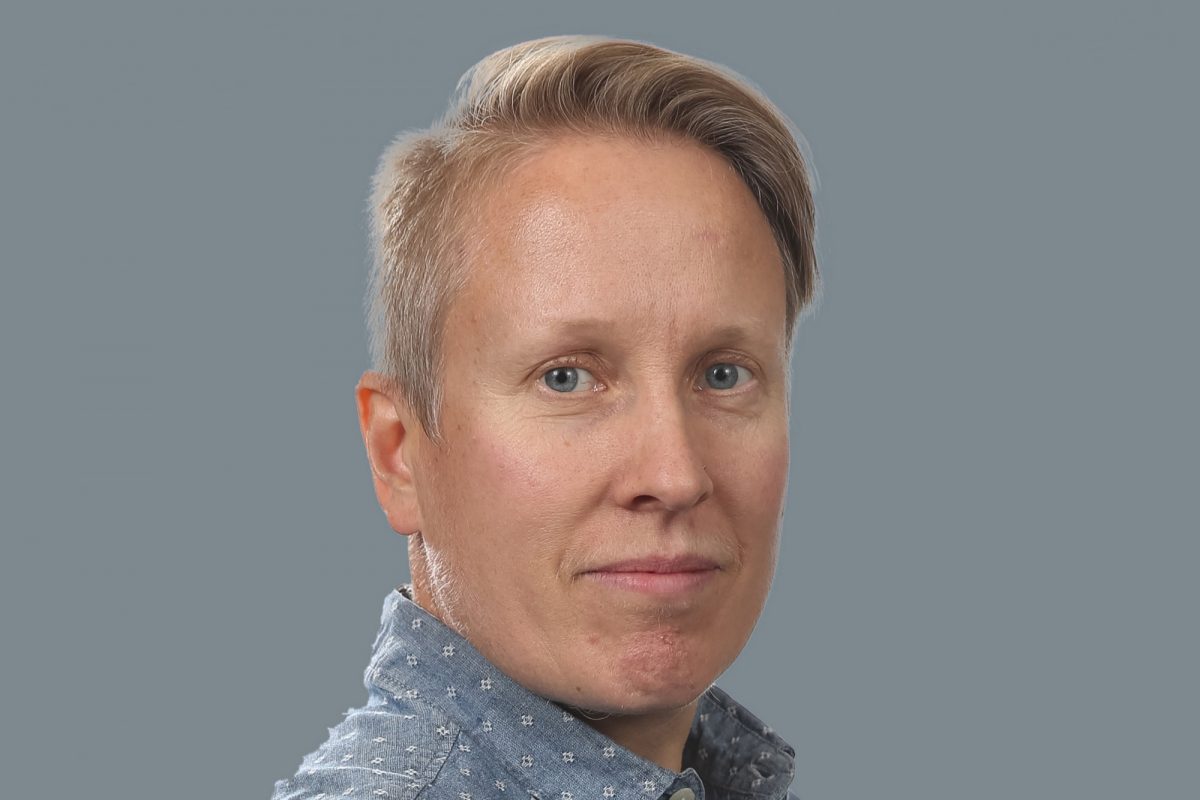 Meet Fenton Litwiller, 2021 Rh Award Winner in the Social Sciences category
May 27, 2022 —
Fenton Litwiller is an associate professor in the Faculty of Kinesiology and Recreation Management, who conducts ethnographic research into gender, sexuality, and play.
Litwiller is the 2021 recipient of the Terry G. Falconer Memorial Rh Institute Foundation Emerging Researcher Award in the Social Sciences category, in recognition of their work exploring gender and promoting wellbeing among youth. UM Today caught up with Litwiller recently to learn more about them and the research they are undertaking.
Tell us a bit about yourself and your research.
When I was a doctoral fellow, I got a small seed grant to work with an organization that serves queer youth. I asked what was needed in the community and what was coming back loud and clear, is that youth wanted an opportunity to do drag performance. So, I started an ethnographic research project, using some funding to create that experience for youth. I have relationships with drag artists in Winnipeg who work with me to give six-to-twelve-week workshops.
Youth learn how to embody different genders through costuming, and some of them are quite brave, performing with the drag artists. Recently, I received an award from the Canadian Foundation of Innovation, and I was able to purchase a trailer that is like an office space. We now have twelve bins full of costuming, makeup, and shoes.
It's also an opportunity for youth to get to know one another. We often assume that queer youth in a community know one another, but that is not always the case. We take field notes, and then I interview the youth and other adults that are associated with the project. I've taken the workshop to Brandon. I've taken it to Thompson.
Why is this research important?
I think this work has the capacity for social change. The youth connect to people who are either mentors in the queer community, or who are health workers in the community. I'm finding that there is a need for a cultural shift about how we think about gender and sexuality and this is influencing the knowledge translation that is coming out of the project.
I also work with a post-doctoral fellow with incredible graphic arts skills, and we've created gender play paper dolls. There we have these paper dolls that embody different sizes, shapes, colours, ability, and then you can put accessories and clothing on them. They come with a discussion kit, so adults can lead youth or other adults through a discussion around gender and sexuality.
What does the Rh Award mean to you?
It kind of makes me tingle in my toes. It has quite a bit of personal meaning for me. It's quite an honour, and a little bit of a surprise. It is one thing to win Tri-Council funding, but this feels different, to be honoured by your own institution.
What do you hope to achieve in the future?
I think there is a future around knowledge translation to promote public education and bring communities closer together. Everyone has a gender and a sexuality. We need to get away from binary thinking around gender and sexuality, and that's the purpose of the paper dolls— to bring gender, sexuality into an everyday conversation.
I get told a lot that things are getting better. But, I also I get a lot of parents who contact me and have a youth who is trans and they don't know how to support them, or they're not getting support at school. I think there are pockets where there is a lot of social support, but there's also situations where they youth don't have the support that they need. Reaching out and trying to make that support more equitable is my goal for the future.
What about you would people find surprising?
Well, I'm a hunter. I go deer hunting. I think people find that surprising, but at heart, I'm just a rural country queer kid. I drive a Honda Fit. I'm not a vegetarian. I think that has been shocking for some people.
Any advice for early career researchers and students?
If I could look back at myself, I would say, stop trying to do so much. I've learned to collect less data so that I can follow that data through to publication. There is always the pressure to publish and to get grants, but there's a lot of value in slowing things down.
Research at the University of Manitoba is partially supported by funding from the Government of Canada Research Support Fund.