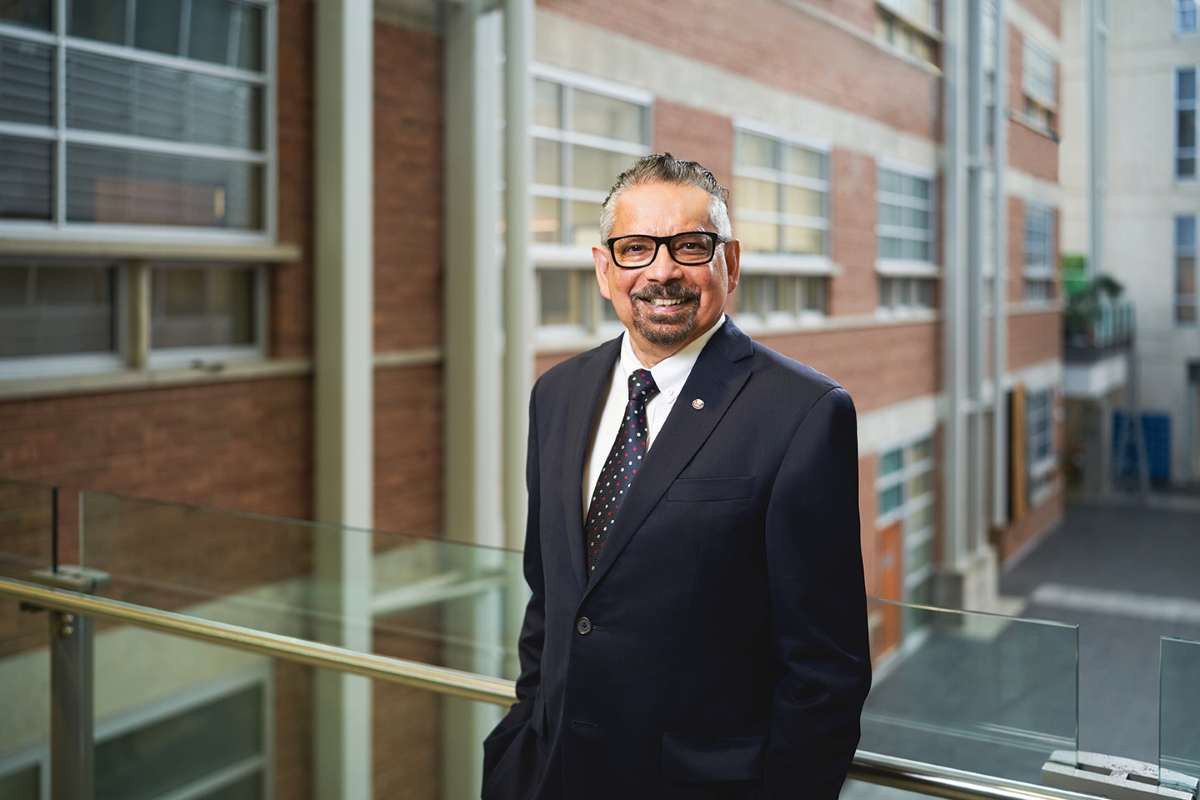 Meet Dr. B. Mario Pinto, the new Vice-President (Research and International)
Join the conversation December 1 around UM's new era of research
November 16, 2022 —
University of Manitoba's new vice-president (research and international) (VPRI), Dr. Mario Pinto has returned to Canada with a bold vision to advance UM's research impact on a global scale. Pinto sat down with UM Today News to discuss his vision to grow research at UM. He will host an event on December 1 to engage with students, faculty, staff, and researchers at the UMSU University Centre Multi-Purpose Room.
RSVP to join A Conversation with Dr. Mario Pinto on December 1 at 9 a.m. This is a hybrid event open for in person attendance, and virtual livestream.
UM Research with a Global Impact
While in Australia serving as deputy vice-chancellor research at Griffith University and director, Gold Coast Health & Knowledge Precinct, Pinto became aware of the highly respected work by UM researchers to improve maternal and child health internationally. "I wondered if we could amplify that approach to address other pressing issues, for example, food insecurity, climate change, Indigenous rights," says Pinto. "After meeting with the university, I realized that it would be possible. That's what drove my decision to come to the University of Manitoba."
Pinto believes that collaboration between faculties and fields is vital to ensure that innovation reaches its fullest potential. "A strong foundation already exists at UM," Pinto explains, "I view this foundation not as inflexible concrete, but more as a trampoline where we multiply our successes, and the impacts of our work can springboard to a global scale."
VPRI has a critical role to play in supporting students and faculty working in research at UM, says Pinto. "When we engage students we enter a social contract," he says, "both to create a pathway to success, but also to ensure an ethical literacy, and how to embrace diverse points of view."
For Pinto, a plurality of perspectives is essential. Following a brief presentation on December 1, Pinto seeks to engage in a conversation about how to best support UM researchers and research students. He hopes that members of the UM community will come out to share their perspectives.
Research at the University of Manitoba is partially supported by funding from the Government of Canada Research Support Fund.