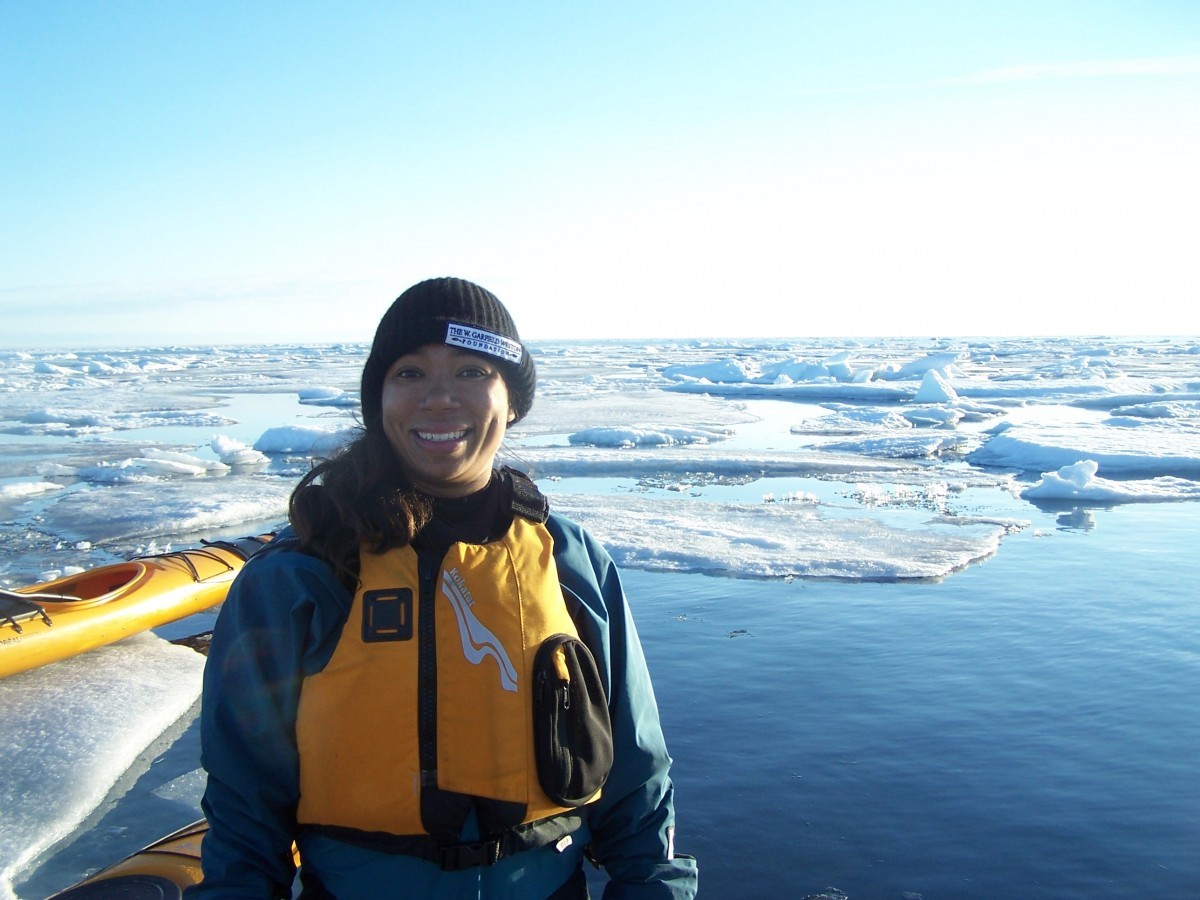 Lost ship found: Solving a mystery in the Arctic
January 6, 2015 —
WHAT: The University of Manitoba's Centre for Earth Observation Science provided specialized equipment that played a key role in locating a lost ship of British explorer Sir John Franklin, sunken 169 years ago in Arctic waters. The expedition had a U of M student among its members. Emily Choy was one of five fellows selected to join the Park Canada's expedition to discover HMS Erebus and HMS Terror, both of which disappeared with their crew in 1845 during Franklin's charting of the Northwest Passage.
A biological sciences PhD student, Choy was aboard Akademik Sergey Vavilov, one of four vessels on the 2014 Victoria Strait expedition to locate the ships. Choy's role was to disseminate her research—which focuses on beluga whales and other marine life—as well as assist the Royal Canadian Geographical Society in developing a curriculum on life in the Arctic. It was her expertise on Indigenous communities in the North, however, that shed light on the significance of the discovery.
IN HER OWN WORDS: "One of the major revelations was where the Franklin ship was found [south of the Victoria Strait] was where northern communities had always said it was … It was in Inuit oral history for the past 150 years," says Choy, who has previously lived and collaborated with Inuvialuit people during her research on whale diets. "I hope that I was able to present—in terms of the science perspective—how important it is to work with communities up North."
HOW IT CAME ABOUT: Equipment borrowed from Brooke Milne—a U of M anthropology professor at the Centre for Earth Observation Science—proved essential when two pieces of a deck plug from one of the Franklin Expedition ships was found on land by Milne's research colleagues and territorial archaeologists for the Government of Nunavut. This lead to the historic find of the sunken wreck. Although the Akademik Sergey Vavilov didn't make the discovery (that honour belongs to the CCGS Sir Wilfrid Laurier) Choy was able to witness first-hand much of the sonar work that contributed to the find. The Vavilov employed an autonomous underwater vehicle (AUV) to survey the area just north of where the wreckage was discovered, mapping uncharted locations along the way.
SUCCESS: "The experience taught me how challenging the Arctic is to work in," says Choy, drawing parallels between the 2014 expedition and the voyage that claimed the lives of Franklin and his crew. "Even with the high-end equipment, with all the support we had, it was still a challenging mission and we really had to work together."
---
LEARN MORE