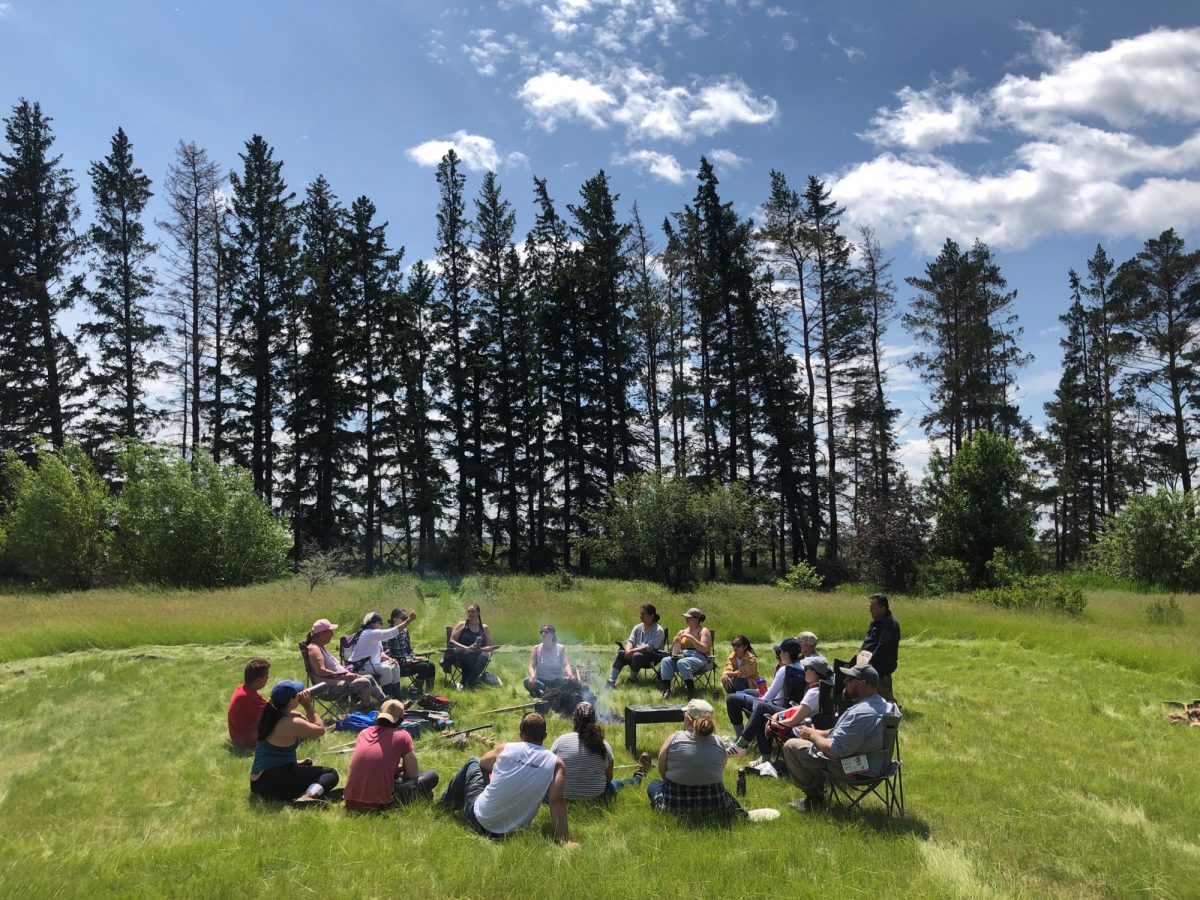 Learn on, from and about the land in the Land and Water program
Explore urban Indigenous land-based knowledge systems from a seasonal lens. Join now.
Applications are now open for the Land and Water program, which offers immersive urban land-based experiences, and engaging online workshops and activities facilitated by Indigenous elders, knowledge holders, artists and others. The program runs from October to April, with optional programming during the summer.
In past years, the Land and Water Program has focused on Indigenous peoples enduring relationships with urban land and place, the impacts of a gender binary on the land and learners, Indigenous food sovereignty, plant identification, climate change, and more. This year, Land and Water will explore Indigenous land-based knowledges through the seasons.
Indigenous Land and Place-Making
The program, which aims to foster participants' sense of belonging on urban land and on campus, kicks off in the fall with a walk and talk on Tuesday, October 4. The walk – a drop-in opportunity open to all students – will focus on Indigenous Land and Place-Making on the Fort Garry Campus. To join, meet up in front of Migizii Agamik (114 Sidney Smith St.) at 3:00 p.m. Let us know if you are coming!
What, when, who and how much
During the fall, winter and spring seasons, the Land and Water program will offer an in-person land-based experience and virtual workshops. The monthly programming is generally offered in the evenings and on weekends; participants' schedules will be taken into consideration when setting the calendar.
The program is free of charge and open to all students and urban Indigenous youth (over 18). Indigenous and 2S/LGBTQIA+* youth and students are strongly encouraged to apply. Domestic and international students, full- and part-time students, graduate and undergraduate students, and others may apply.
Learn more about the Land and Water Program here. Inquiries can be directed to landandwater [at] umanitoba [dot] ca.
Join the team
Apply now. Applications close at 11:59 p.m. on October 10.
Community Engaged Learning offers programs and workshops for students interested in applying their knowledge outside the classroom and gaining relevant hands-on experience in the community.