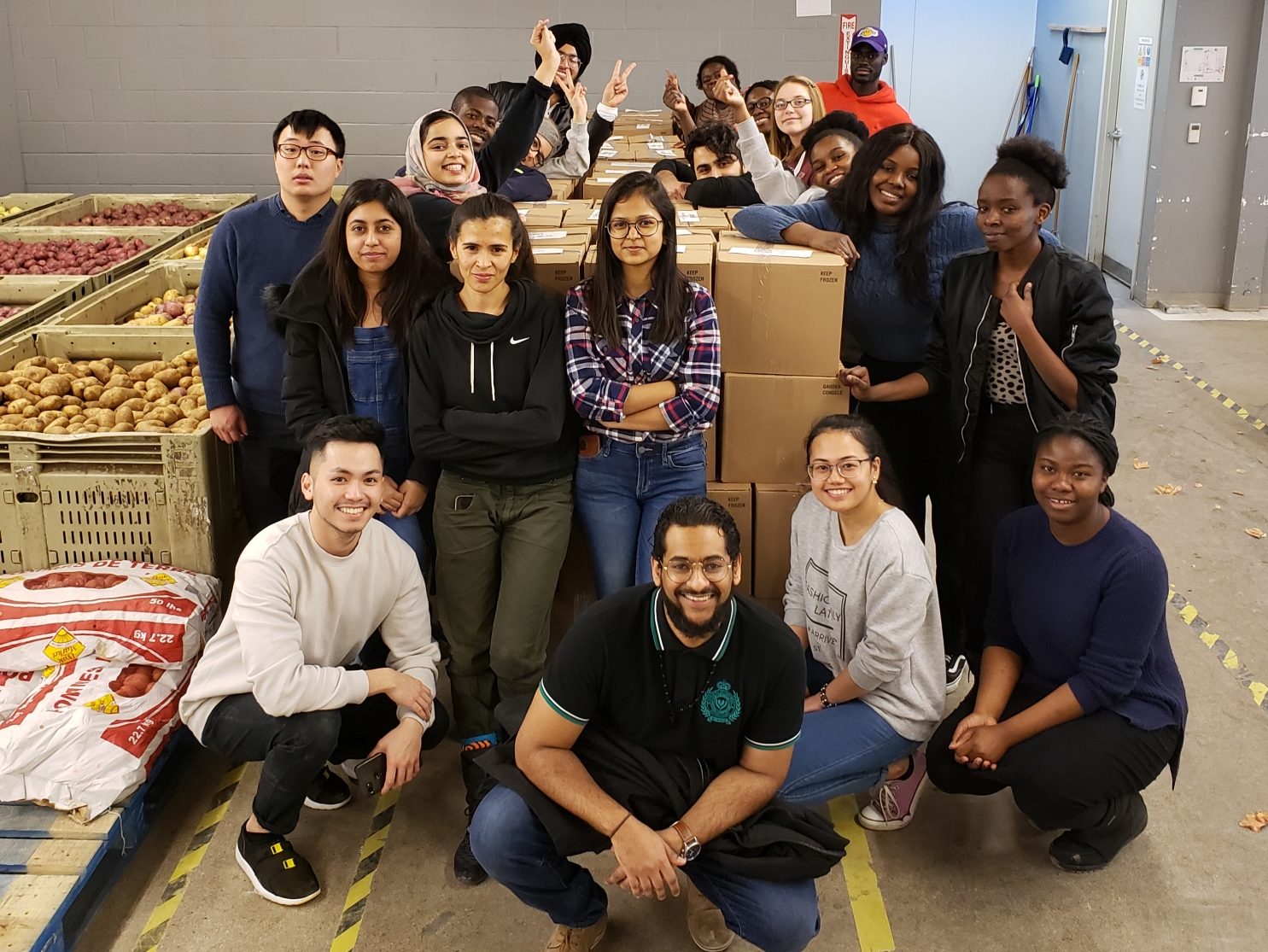 Gain community engagement experience in Winnipeg with Alternative Reading Week
Deadline to apply extended to January 10.
December 16, 2019 —
Make friends while making a difference.
Alternative Reading Week is a free program where participants volunteer at various non-profit organizations over UM's Reading Week (February 18-21, 2020). Taking part in this program will give you insight into the work of local organizations, and the opportunity to implement a hands-on project that meets community needs.
The Alternative Reading Week (ARW) model connects students with community to enhance their academic training, and build knowledge and skills in ethical community engagement. During Reading Week, students engage in three days of project-based work with local non-profits to explore their role in community, and learn firsthand about social justice challenges and solutions in Winnipeg. This year, placement agencies include new and returning partners, such as Big Brothers Big Sisters of Winnipeg, Manitoba Association of Rights and Liberties, Met School, Mount Carmel Clinic, Two-Spirited People of Manitoba, West Broadway Youth Outreach, and others. The ARW student coordinator, Sem Perez, a past program participant, has been working with partners throughout the fall term to propose fun and interesting projects that meet community needs. This year's project will support land-based health-related programming, the Two-Spirit Archives, bilingual information sharing, youth mentorship, a poverty simulation for a school-aged audience, and more!
Before Reading Week, students will participate in a series of community engagement workshops on Fort Garry campus to develop their knowledge and skills in community engagement, plan their Reading Week projects with local non-profits, and begin a dialogue that will be carried on throughout the program. Guided reflections before and during Reading Week help students deepen their understanding of development challenges in Winnipeg, discover how to think critically about existing issues, and make connections between their formal academic training and their experiences at local organizations. The program also includes three placement days with a community partner agency, and ends at Winnipeg Harvest, where students learn more about poverty, food security and other challenges. Lunches during Reading Week are provided.
"Alternative Reading Week provides students with opportunities to be creative, think critically, and recognize our role in community. The program helps translate this purpose into positive action that has a meaningful impact in the community," says ARW student coordinator Sem Perez. "For example, participants help long-time partner Big Brothers Big Sisters of Winnipeg serve 30 more children in the community. This means that the non-profit increases the overall children served by 5-10%."
Learn more about the program here.
Community Service-Learning offers free local programs for students interested in applying their knowledge outside the classroom and gaining relevant hands-on experience in the community. ARW Winnipeg is offered in partnership with the University of Manitoba Student Union. Students who successfully complete the program are eligible for recognition on their Co-Curricular Record.
Apply now on UMCommunityLink. The deadline for applications has been extended to January 10, 2020. The community engagement workshops start on January 14, 2020.