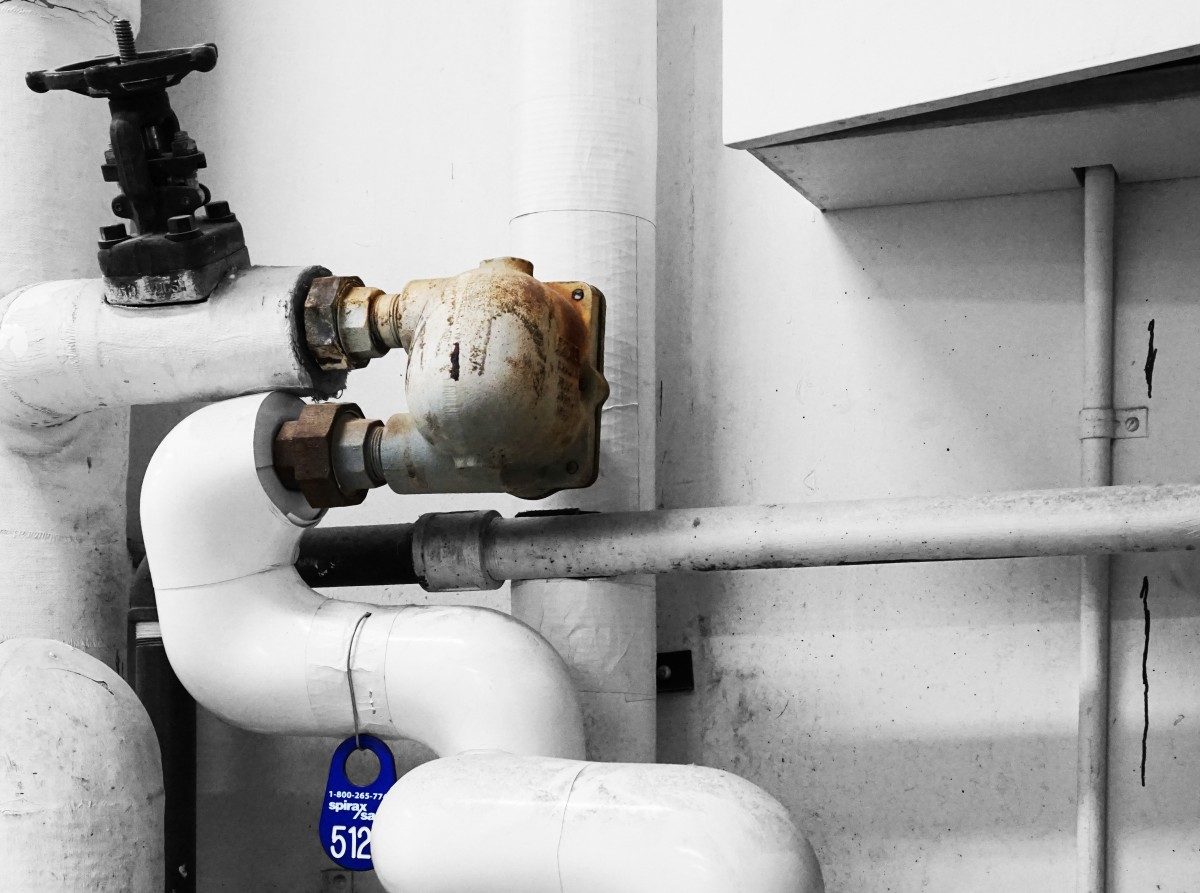 Full-steam success
Steam systems audit and repair deliver energy savings and environmental benefits
August 7, 2018 —
Operations & Maintenance (O&M) has something steamy to announce: A steam trap audit has been completed on both Fort Garry and Bannatyne campuses. This maintenance work allows the university to move full steam ahead with tremendous operational and environmental benefits.
The University runs on boilers located at the Fort Garry Central Energy Plant (CEP) and the Health Sciences Centre CEP, which supplies the Bannatyne campus. These boilers generate steam to be distributed to buildings as well as individual areas for heating, hot water, experiments and other activities.
Steam traps are found throughout steam systems, with approximately 1,200 traps at Fort Garry and 300 at Bannatyne. These steam traps remove condensate and other non-condensable gases; if this removal process is not occurring properly, the trap can get stuck in the open or closed position, resulting either in energy waste or a non-functioning steam system.
Working with Manitoba Hydro Power Smart program, O&M undertook the campus-wide audit, repairing or replacing all traps that didn't pass inspection and improving our energy distribution on campus.
What does this mean for our campuses? Aside from these operational efficiencies gained, repairing deficiencies will save approximately $90,000 per year, associated with over 5,350 tons of annual steam loss. The University's overall CO2 emissions will be decreased by approximately 960 tons per year.
The steam trap audit also provides valuable systems documentation to O&M. These documents will allow continuous improvements to be made to the steam trap system for better ongoing energy management, while saving energy, money and the environment in the long term. Now that's something we can all celebrate.