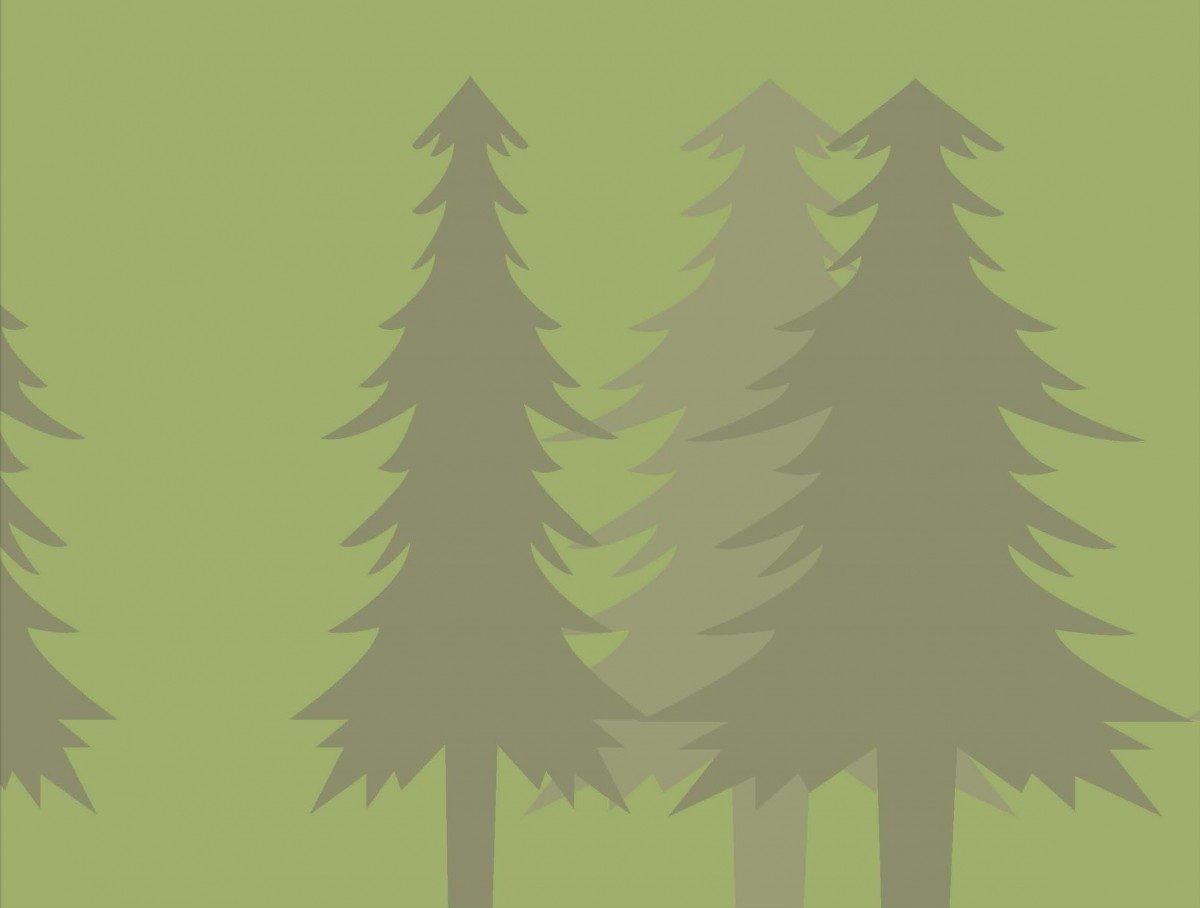 Enjoy two new School of Art Exhibits – Forest Encounters and Canada in Venice
November 23, 2018 —
What do the art pieces that represent Canada at the Venice Biennale, a 123 year old cultural institution and international visual arts exhibition, look like? Why is the 'The Forest' such a predominant universal source of symbolism and artistic interpretation? The School of Art is proudly presenting two new intriguing exhibits, Canada in Venice and Forest Encounters, over the next couple of months that invite these examinations.
Canada in Venice – Provoking reflections
Often referred to as the 'Olympics of the Art World,' the Venice Biennale is much more than a re-occurring art show and the Canadian artists who have exhibited at this prestigious event can now be seen at Canada in Venice. Provoking reflections surrounding the political and economic nature of the art world, Canada in Venice offers a platform from which to identify the genres, mediums and personalities that have historically been selected to represent the nation.
"For Canada in Venice I wanted to give a glimpse into the work of Canadian artists that have been selected to represent our country at the Venice Biennale," said Jamie Wright, organizer of both exhibits. "We have the benefit of an incredible collection at the gallery and had work from 14 of the artists that had represented Canada. Putting the works together in the same room made for a really engaging collection of images. All kinds of questions about representation and equality are immediately apparent and obviously very problematic. What began mainly as an exercise in contextualizing our collection became an excellent visual backdrop for a serious conversation about inclusion and accessibility in our society and specifically in the visual arts."
Check out the exhibit at the School of Art Gallery – Special Collections Gallery, November 20 – December 10, 2018. For more information about the exhibit, see Canada in Venice.
Forest Encounters – Capturing your perceptions and senses
Forest Encounters provides a narrative backdrop from which audiences are invited to contemplate the forest as a universal source of symbolism, and wellspring for artistic interpretation. Whether urban or outlying, filtered with light, or darkened under the shadows, this is the setting where mysterious creatures lurk, secret lovers meet, hermits stow away, and many other weird and wonderful adventures take place.
"A good forest has the ability to entirely capture your perceptions and senses," explains Wright. "We can walk through or get lost in the forest and each has its own ominous consequences. With this in mind I set about constructing a forest from the permanent collection."
Building a forest exhibit showcases a huge amount of work from the University of Manitoba art collection, along with works that contribute to a curious and engaging forest like space in the gallery. Specific elements are recreated that would be encountered on hikes through forested areas. There is a broad approach to familiar themes and an intentionally inclusive methodology behind assembling the artists that fosters a positive experience for people visiting the gallery.
A number of artists featured in the art exhibit also have a U of M connection. The Forest Encounters exhibit features the works of alumni such as Suzanne Gauthier [BFA Hons./69], Ivan Eyre, professor emeritus [BFA/57], Ann Smith [BFA/69] and Donald Reichert (1932-2013) [BFA/56] and former School of Art's instructors Kenneth Lochhead (1926-2006), Jack Butler and L. LeMoine Fitzgerald (1890-1956). Valentine Fanshaw (1878-1940), whose work is also featured, was on the Art Committee of the Winnipeg School of Art (WSA) in the early 1920's (WSA would come to be the School of Art).
Check out the exhibit at the School of Art Gallery – Main Gallery, from November 20, 2018 – January 18, 2019. For more information about the exhibit, see Forest Encounters.
Putting it all together
A lot goes into putting together an art exhibit. What goes on behind the scenes of putting together an art exhibit at the School of Art Gallery?
"The School of Art Gallery has an excellent team of six people assisting with the development and installation of exhibitions," said Wright. "We have an impressive collection of over 5,000 pieces spanning important artists and movements from across the province and country. It is an incredible resource that we are fortunate to be able to present alongside our exciting programme of visiting and local artists. "
Visit the School of Art Gallery at University of Manitoba, 255 ARTlab, 180 Dafoe Road, from Monday – Friday, 10:00 a.m. – 4:00 p.m. To find nearby parking, click here.