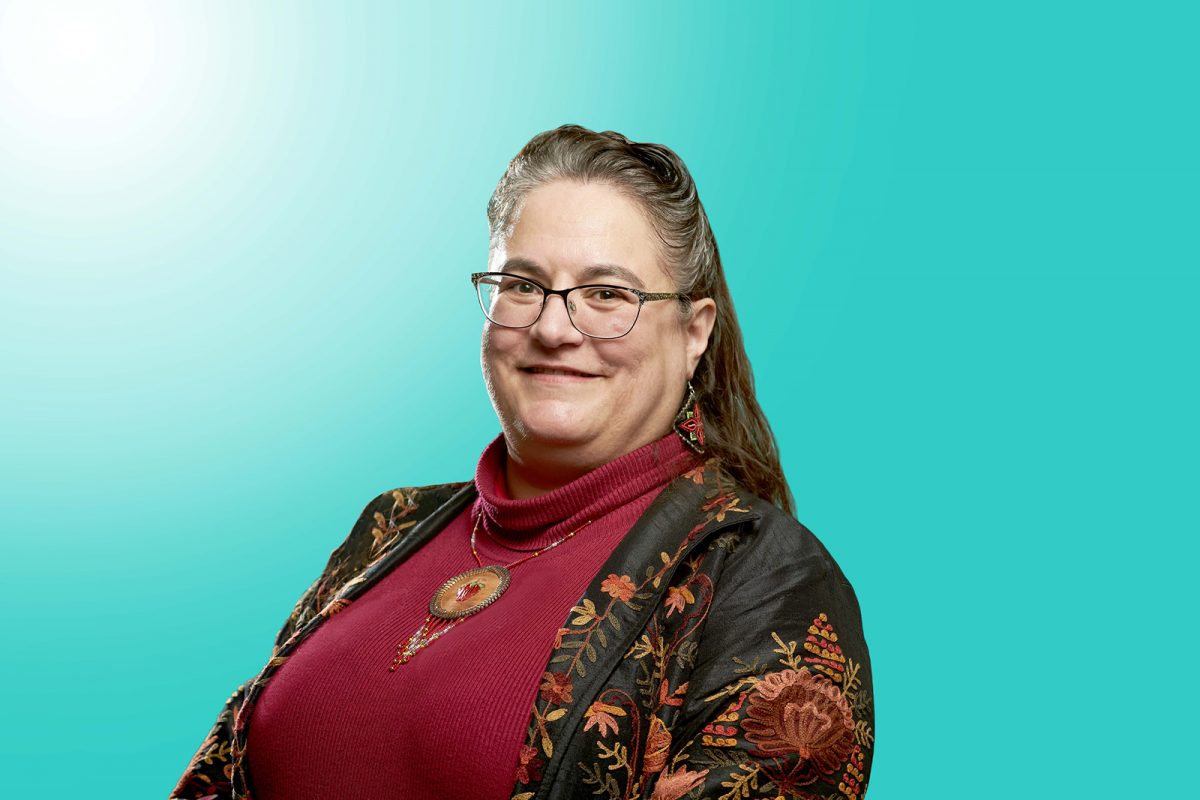 Dr. Cary Miller appointed as Associate Vice-President (Indigenous) Scholarship, Research and Curriculum
October 27, 2021 —
Dr. Cary Miller has been appointed as Associate Vice-President (Indigenous) Scholarship, Research and Curriculum by Dr. Catherine Cook, Vice-President (Indigenous). Dr. Miller begins her new role Nov. 1, 2021. She will continue in her role as associate professor in the Faculty of Arts, a position she has held since 2017.
"We are excited to have Dr. Cary Miller take on this new role," says Dr. Cook. "Dr. Miller's expertise in Indigenous content and her commitment to decolonization has already created a more inclusive learning environment across the University of Manitoba's campuses. Her leadership in governance will enhance our efforts to answer the Truth and Reconciliation Commission's Calls to Action and the commitments of the Indigenous Senior Leadership Report, especially those related to addressing the need for organizational and structural change."
Dr. Cary Miller, a Sixties Scoop Survivor and descendant from the St. Croix and Leech Lake Anishinaabe communities in Minnesota, is an Indigenous scholar at the University of Manitoba serving in the department of Native studies. Dr. Miller has transformed Indigenous scholarship, education, success, governance, research and reconciliation at post-secondary institutions for more than 30 years.
Prior to joining UM, Dr. Miller served as the director of American Indian studies at the University of Wisconsin-Milwaukee and worked at post-secondary institutions in Sault Ste Marie. She received her master's and doctoral degrees, with focus on history of Indigenous Peoples in the United States, from the University of North Carolina.
As head of the Native studies department since 2017, Dr. Miller has advanced decolonization and anti-racism policies and procedures at UM, including the recent Indigenous Content Requirement for the Faculty of Arts, as well as curricular content and programming. She has led the Summer Institute for Literacy in Indigenous Content for the past three years and organized campus teach-ins. Dr. Miller held nearly 30 reconciliation workshops with UM faculty and staff in 2021 alone and her sessions continue to be in demand.
"I was thrilled in 2017 to have the opportunity to come to work at a university that had welcomed to its campus the National Centre for Truth and Reconciliation," says Dr. Miller, "a university that had made strategic commitments to the success of Indigenous students and to enhance the learning of all the students our university serves through bringing Indigenous knowledge, culture, and contemporary and historical Indigenous content to its academic offerings."
"Progress has been perceived by some as slow because there has been such a huge learning curve for all involved," says Dr. Miller, "but we are finally at a place where decolonizing policy and university governance is openly embraced. I am humbled by the responsibility. I will be undertaking to build stronger research relationships with Indigenous communities, to support continued curricular development and training opportunities for our faculty and staff, and to contribute to decolonization of university policies and procedures."
Dr. Miller is committed to strengthening Indigenous voices and success both on and beyond campus. She shares her expertise on numerous senior leadership committees at UM including the Office of the Vice-President (Indigenous) Indigenous Advisory Council and the Senior Leadership Office of the Vice President (Indigenous) Project, Senate Planning and Priorities and Curriculum committees, and the COVID Response Steering Committee at the University of Manitoba. Dr. Miller is informing an Indigenous law joint credit program for Seven Oaks High School, is developing joint language training and degree programs between UM and the University of Winnipeg and serves on the Manitoba Museum Indigenous Advisory Circle. She has also published books and articles and authored book chapters on Anishinaabe governance and history.
A highly respected scholar and mentor, Dr. Miller was recently nominated for the Indigenous Inclusion Directorate Indigenous Educator of the Month and received a UM Merit Combination Award in Social Sciences, Humanities, and Fine Arts in 2020.
In her new role Dr. Miller will continue to create and strengthen pathways for Indigenous communities at UM with her significant experience in curriculum development, academic support and research.