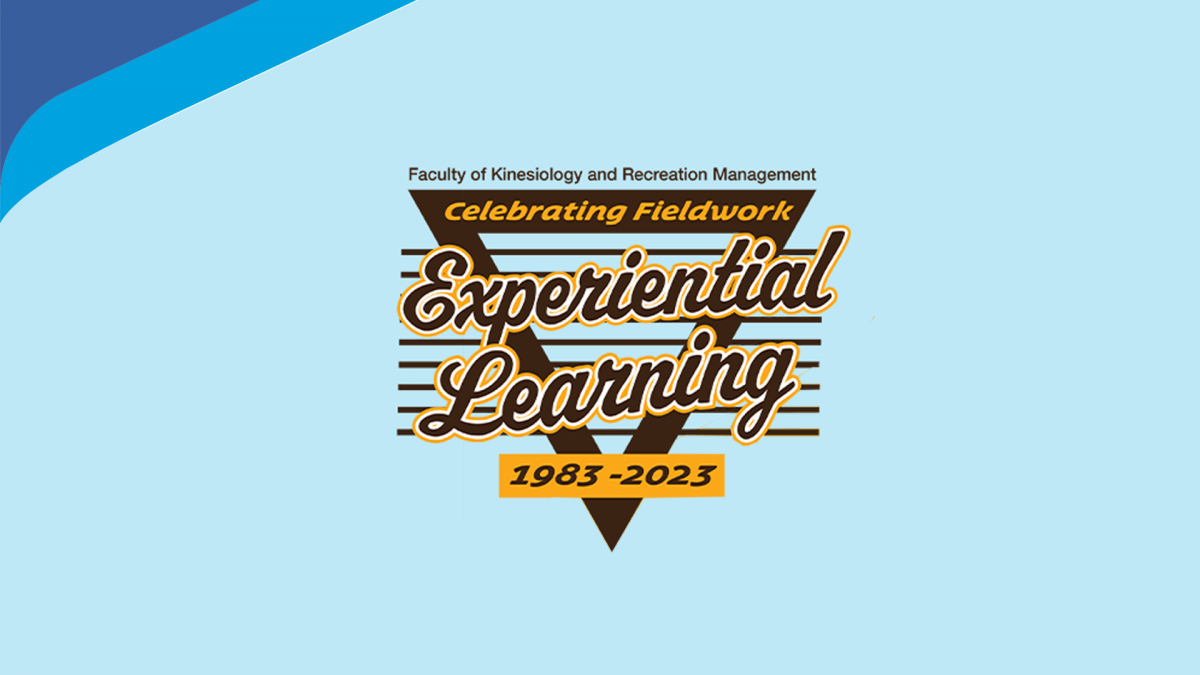 Celebrating forty years of fieldwork
The Supervised Fieldwork Experience is helping students discover new opportunities for their future.
March 16, 2023 —
Experiential learning has been a core value in the Faculty of Kinesiology and Recreation Management for forty years. The Supervised Fieldwork Experience Program provides students with opportunities to gain hands-on experience and apply the knowledge they learn in class to situations outside the classroom. They can learn from industry professionals and help themselves find employment post-graduation.
"The lessons from fieldwork can get you a head start in your career in terms of networking and setting yourself up for future employment," said Jennifer Everard, events coordinator for the Bisons, who graduated from FKRM with her bachelor of recreation management and community development.
Beyond preparing for a career, fieldwork teaches valuable lessons students continue to take with them for years. She said she still thinks back on her fieldwork experience in her current position.
"I remember all the projects and the things that I did," said Everard. "I try to bring some of those lessons from my fieldwork, even though it was a long time ago."
"We want to push you out of your comfort zone a bit."
Everard is now on the opposite side of the fieldwork experience, mentoring students who come through the Bisons' offices. She said fieldwork is an excellent opportunity for students to expose themselves to new experiences or interests.
"We want to push you out of your comfort zone a bit," said Everard. "Help them do something they maybe didn't think they'd love or didn't think they would accelerate in."
Everard said students might not always love the new things they try, but that is part of the learning process as well.
"Maybe they leave here and decide 'that that is really not what I want to do,' or it might go the other way," she said. "I think that's part of the goal as well."
For Cole Scheller, the current Bisons lead strength and condition coach, fieldwork exposed him to new career possibilities. He was in UM's athletic therapy program and needed to fill in some credits when he first got involved with the fieldwork program.
"Fieldwork gave me an opportunity to actually focus on that as a profession."
"I did fieldwork, and it turned out I liked it so much that I'd drop the athletic therapy program," Scheller said. "I didn't realize that strength and conditioning was a profession that people could actually do until I did fieldwork."
Fieldwork allowed Scheller to take the knowledge he had gained in the classroom and apply it to real-world situations.
"Students want to apply the things they've learned, be involved, and stay engaged. Fieldwork is the perfect outlet for those things," he said.
The work Scheller did during his fieldwork would ultimately become his chosen profession.
"Fieldwork gave me an opportunity to actually focus on that as a profession and something for me to develop a skill set in and try and enhance my ability to do these things right," Scheller said.
For the students who go through the program, like Scheller and Everard, Fieldwork holds an important place in their careers. Providing them with an opportunity to see what possibilities their futures held and teaching them valuable lessons they continue to think about.
Find out more about the Supervised Fieldwork Experience.