National Indigenous History Month News Archive
June 6, 2022 —
Katie McKenzie, a Gitanmaax First Nations student with roots in Treaty 5 territory, has been curling competitively for about five years, currently competing out of the Saint Paul Curling Club with a focus on mixed doubles.
+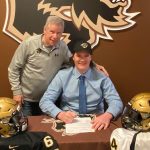 June 1, 2022 —
The University of Manitoba has announced that Keenan Karish, who is also one of the newest Bisons Football recruits, is one of three recipients receiving a BMO Future Indigenous Leader of Tomorrow Scholarship, valued at $ 16,000 over the course of four years. Karish will be the first Bisons athlete to win this prestigious award.
+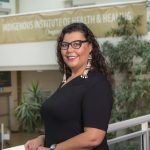 April 18, 2022 —
Dr. Marcia Anderson celebrated for her service to Indigenous people and other communities
+