Staff Appreciation Week News Archive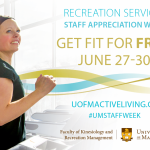 June 6, 2016 —
U of M faculty & staff have a great opportunity to Get Fit for FREE this summer!
+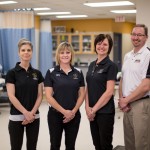 June 1, 2016 —
Bison Athletic Therapy Centre offers a full variety of treatment options on campus
+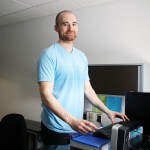 January 22, 2016 —
Yes, your boots (or shoes) were indeed made for walking. And the Faculty of Kinesiology and Recreation management says that's what they should do.
+