Civic Election News Archive
October 13, 2014 —
Past behaviour, Dr. Phil teaches, is the best predictor of future behaviour. Not so in this race.
+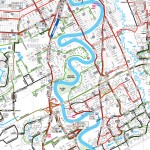 October 13, 2014 —
For it to work, Winnipeg's urban transit systems must be divided into two tasks. Rapid Transit woes are the least of our troubles.
+