A look at UM Today The Magazine News Archive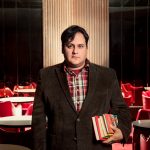 October 19, 2017 —
He grew up working at his uncle's movie theatre and while sweeping up popcorn' fell in love with film.
+
October 19, 2017 —
It's no wonder Ian Fleming reportedly fashioned James Bond after the late Sir William Stephenson [DSc/79]' a Winnipeg-born war hero who once taught U of M students.
2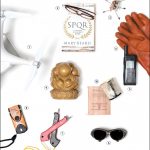 October 19, 2017 —
Cool stuff belonging to Distinguished Professor David Barber [BPE/82, MNRM/89], Canada Research Chair in Arctic-System Science and associate dean of research in the Clayton H. Riddell Faculty of Environment, Earth, and Resources.
+