Front and Centre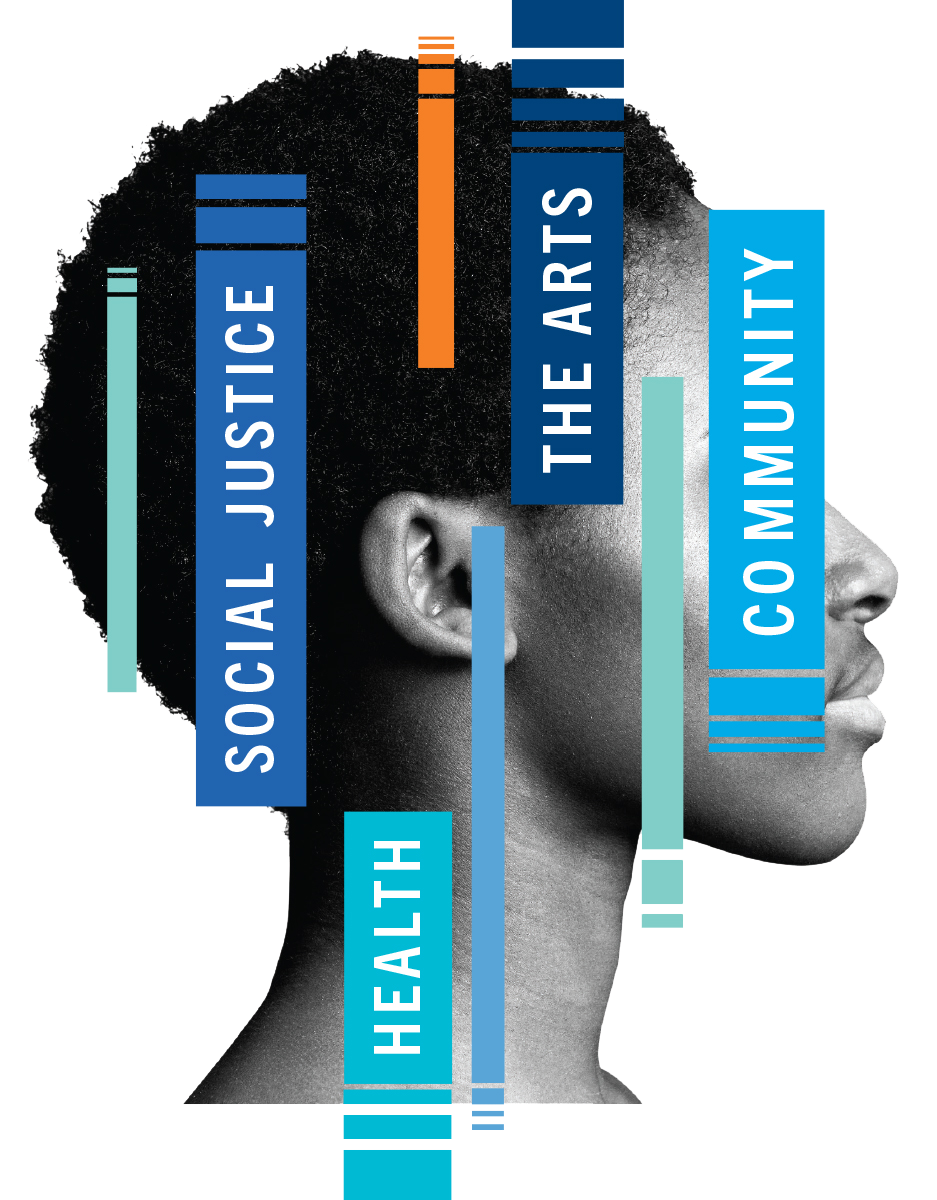 See how every decision to give can start something big.
WHEN I SUPPORT GRADUATE STUDENTS, I INSPIRE PEOPLE LIKE…
Matthew Cook [BA(Hons)/16, MA/18]' who designed and developed AI technology to diagnose mental health by examining language. His system identifies key passages of speech or text that offer diagnostic windows into the health of a patient's mind. Now his software could become a key tool for people in remote regions' where mental-health workers are scarce.
Craig Milligan [BSc(CE)/07, PhD/15]' whose company' MicroTraffic' is harnessing the power of near-miss data from traffic videos to predict future collisions at intersections—then reconfiguring them to make them safer.
Bella Oghieakhe [MA/18]' whose childhood experience in war-torn Nigeria inspired her to find ways of revamping our social' education and justice systems to better help the disadvantaged. She then developed a storytelling-through-art project during her practicum in Peace and Conflict Studies that helps newcomer youth contemplate and overcome the situations they fled in their homeland.
WHEN I SUPPORT OUR RESEARCH COMMUNITY, I CHAMPION…
Faculty like:

Verena Menec [BA(Hons)/89, MA/91, PhD/95]' Manitoba's lead of the Canadian Longitudinal Study on Aging—one of the most comprehensive in the world. Her research informs how we build age-friendly communities.
Lysa Porth [BComm(Hons)/03, MBA/06, PhD/11]' a professor who's developing innovative risk-management products to achieve more stable incomes for agricultural producers.
Dr. Ruth Ann Marrie' who's concluding a research study to explain why co-existing health problems like depression' anxiety and high blood pressure are higher among those with multiple sclerosis.

Students like:

Carmine Slipski [BSc(Maj)/15]' who's finding novel ways to combat antimicrobial resistance' like bypassing some of bacteria's key defenses in their cell walls.
WHEN I SUPPORT OUTSTANDING STUDENT EXPERIENCES, I FUEL PEOPLE LIKE…
Taylor Morriseau [BSc(Hons)/17]' who received a bursary to visit Belize during Alternative Reading Week' where she learned about Belize's Indigenous population and their struggles with food sovereignty' land rights and health disparities. Now she's pursuing a career in research to solve health issues faced by Manitoba's Indigenous peoples.
WHEN I SUPPORT INDIGENOUS ACHIEVEMENT, I HELP FUND…
Academic services, bursaries and scholarships, which empower students like…

Residential School Survivor Victoria McIntosh [ExtEd/13, BA(Adv)/17, BEd/19]' who gained the confidence to pursue her dreams of teaching. Now the grandmother of nine' from Sagkeeng First Nation' plans to become a high school teacher and pursue graduate school.
WHEN I SUPPORT PLACES AND SPACES ON CAMPUS, I BUILD…
Collaborative' creative hubs like the Taché Arts Complex' purpose-built for the modern musician' where students can explore computer-assisted composition and make professional-grade studio recordings in almost every room' helping launch the careers of people like…

Gregory Lewis [BMus(Perf)/17]' who performed at Carnegie Hall before he even graduated. Now studying at Yale' the violinist was also named among CBC's top 30 classical musicians under 30.

State-of-the-art facilities like the Active Living Centre' where an on-campus location makes it easy to balance fitness and studying for student-athletes like…

Kelsey Wog' who trains upwards of three hours a day. She's now one of the world's fastest swimmers' and a likely competitor to represent Canada in the 2020 Olympics.
---
"Fellow alumni! As chair of the Front and Centre campaign, I've seen how change is happening—and together we can bring about even more. I'm calling on you to donate by Feb. 28 as we shoot towards our $500-million goal. Let's make this happen."
–Paul Soubry [BComm(Hons)/84], president and CEO, NFI Group Inc.