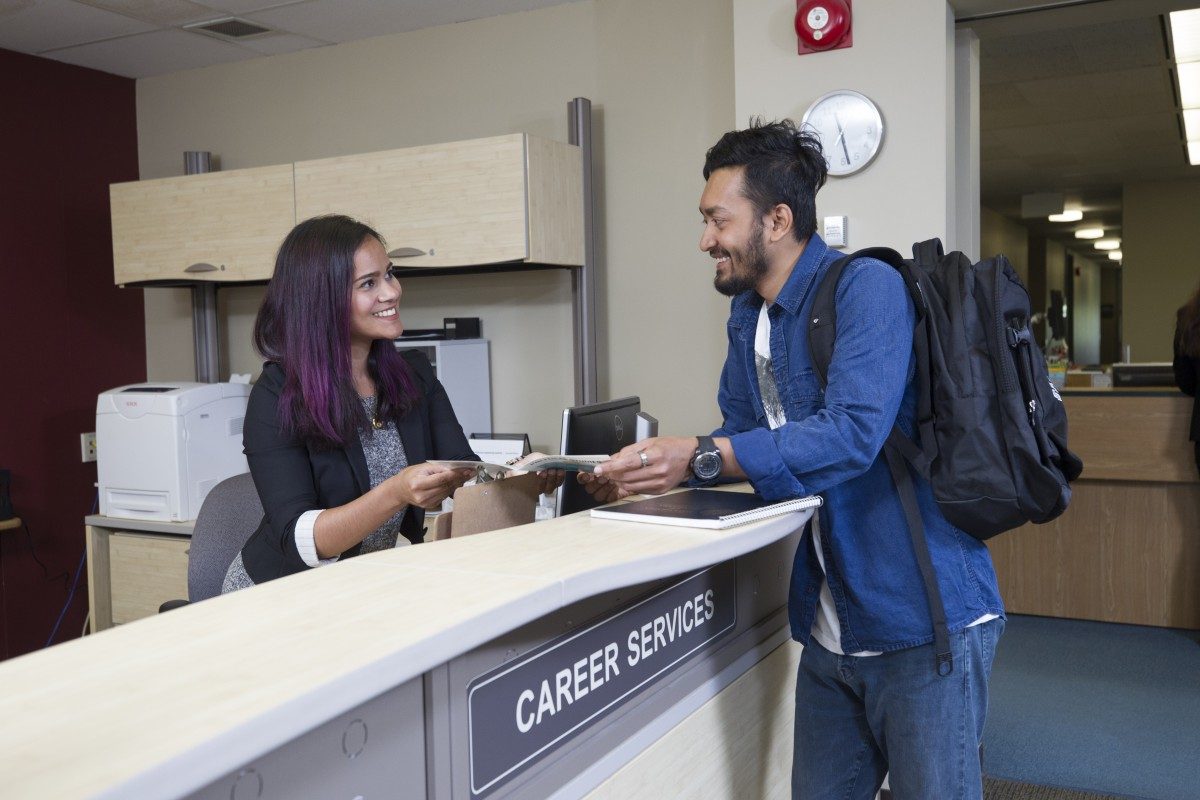 Career Month 2019
Join us for a month career development related programming
October 31, 2019 —
Whether you have a clear idea of your career direction or you're still trying to figure things out, Career Month events are a great way to make connections that will move your career plans forward. Your career can't happen in isolation, so take advantage of the over 20 events happening on campus to explore an occupational idea, meet with an industry partner or learn about an academic program.
Career Month can help you to connect with people who can help you plan your career journey. From the Arts Career Round Table on Nov. 4 to the Career Café on Nov. 28, Career Month is your opportunity to explore career pathways, and make connections to help you gain experience that will build your marketable skills.
Take advantage of more than one event to start designing your career journey!
Join us for the Career Month Kick Off, Nov. 4 in UMSU University Centre. Grab a snack and a coffee and learn about the full suite of activities happening on and off campus.
Attend the Arts Career Round Table on Nov. 5 to hear about the career journeys of Arts alumni, and gain valuable insight and guidance.
Go to one or more of the career workshops offered: Luck Isn't Everything: Creating Your Own Career Opportunities, Triple Your Networking Impact and Entrepreneurship to mention a few.
Meet with industry experts on Nov. 28 at the Career Café to chat one-on-one. Get their professional opinion on resumé, cover letter, CV, online presence, what they're looking for in an interview, and get advice about the types of experiences they value.
Check-out the Volunteer Fair supported by Volunteer Manitoba on Nov. 27 to find opportunities to develop skills and explore interests.
Tips for making the most of Career Month:
Step back and reflect on what you have heard to gain new perspectives and understandings, clarify your assumptions and beliefs, develop a rationale for your actions and approaches, and take informed action.
Consider who you are, how your personality and interests fits with your education and future work possibilities and explore opportunities to help you continue to build your career.
Remember your career starts before your graduation. Learn how to actively plan, keep your eyes open for opportunities and create opportunity for yourself during your degree.
Career Services is here to assist YOU on your career journey. When you have a direction and enlist the support of others, you will feel more hopeful and will have increased success meeting your goals. Visit Career Services at 474 UMSU University Centre or use our online resources. With a little planning and some hard work, you can boost your career and pave the way to multiple opportunities.
To learn more about Career Month activities and what Career Services offers, visit our website.