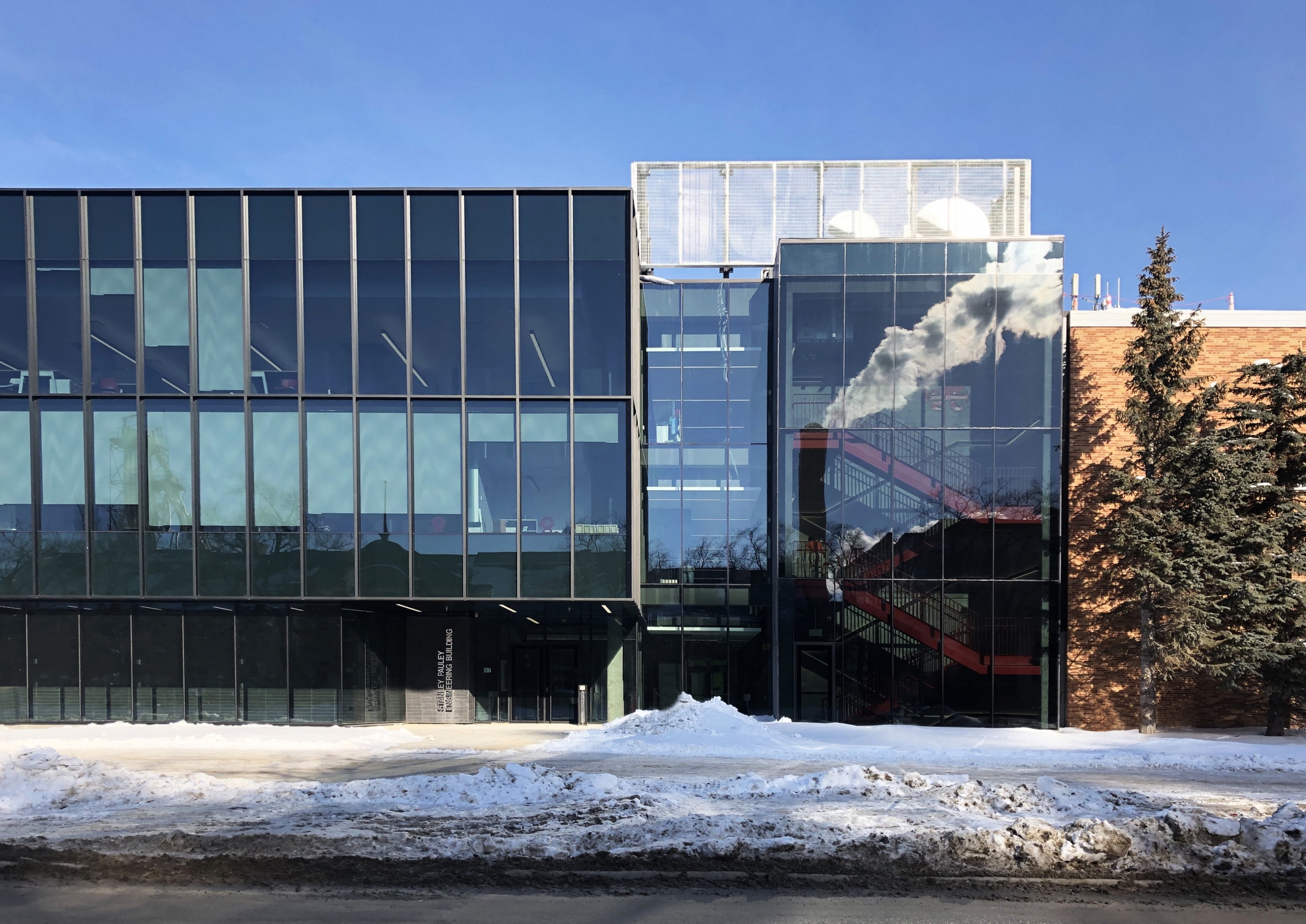 Grand Opening of the Stanley Pauley Engineering Building
Friday, September 20
Time: 3:00 pm – 6:00 pm; program begins at 3:30 pm
Location: Stanley Pauley Engineering Building, 97 Dafoe Road
Tour the new space, connect with fellow alumni, faculty, staff and members of the Engineering community, and discover the exciting student and faculty projects underway including a high-performance formula race car and a cube satellite to be launched into space. Join us in celebrating the opening of our newest building and the generosity of many who contributed to this important project for the University of Manitoba.
Refreshments will be served. This event is complimentary.
Recent Alumni Stories
Dr. Waylon Hunt took an unusual path to co-founding and leading a lab-based business, Intrinsic Analytics.
+
An Asper School of Business Bachelor of Commerce alum, Mike Del Buono [BComm(Hons)/13] is the managing partner of Burnley Place Hospitality Inc., which led the launch of local Winnipeg favourites King + Bannatyne, a premium sandwich shop in the Exchange District, and Nola, an elegant gem of Saint Boniface.
+
On November 5, 2023, St John's college celebrated four new Honorary Degree Recipients at our Convocation in the Chapel, recognizing these inspiring individuals for their contributions to both the College and the University, as well as the broader community. The 2022/23 Honorary Degree Recipients that we recognized included The Honourable Patricia Bovey, who received the Doctor of Canon Law (honoris causa), Brian Bowman, who also received the Doctor of Canon Law (honoris causa), Vincent Solomon, who received an Honorary Fellowship, and Brenda Cantelo, who received the Fellow's Recognition Award.
+