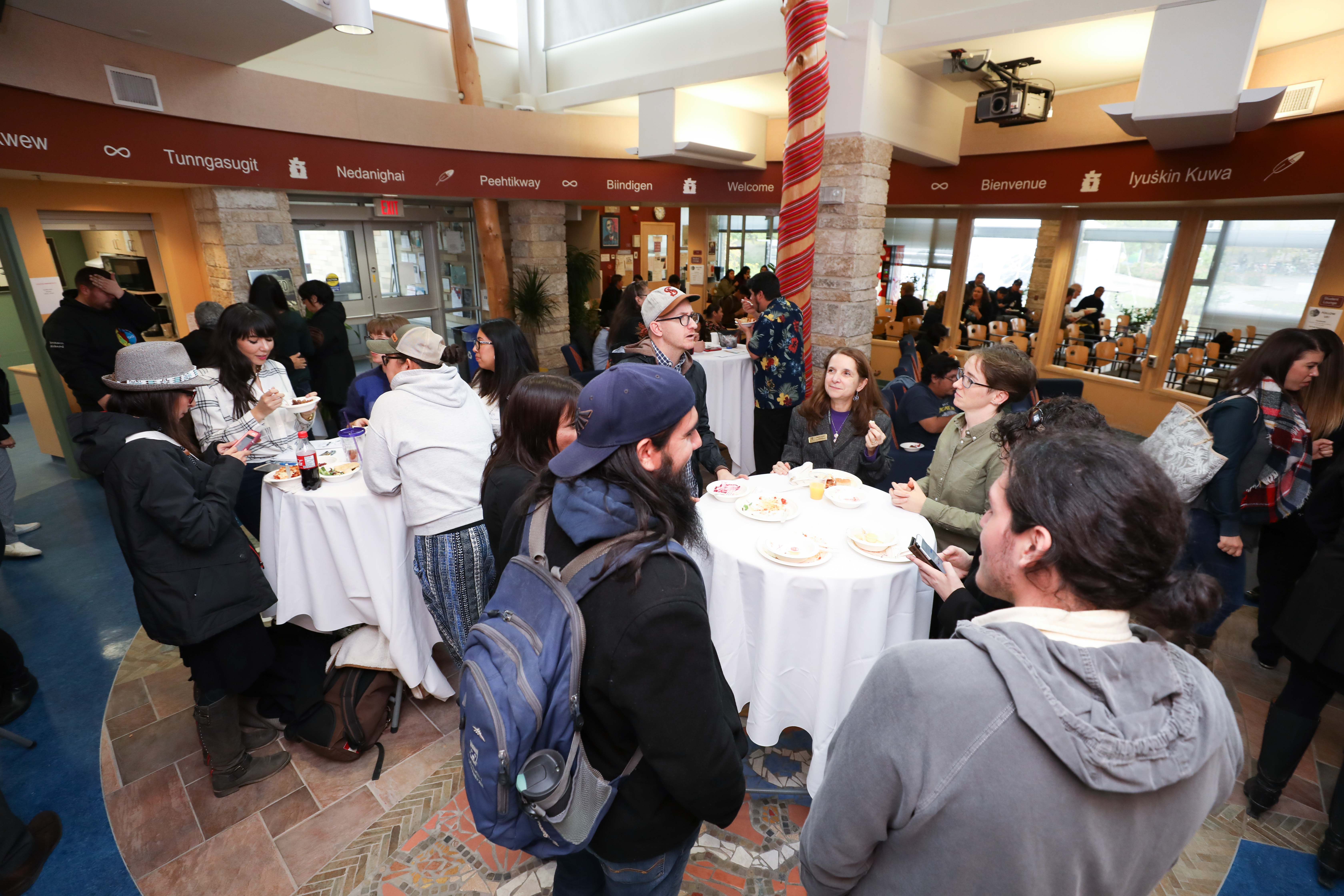 Indigenous Homecoming
Connect with Indigenous alumni at this year's Indigenous Homecoming! This year's event will feature a Living Library, where you'll have the chance to hear the stories of influential alumni who are making a difference in our communities.
Date: Wednesday, September 18, 2019
Time: 11:00 am – 2 pm (check-in at 10:30 a.m.)
Location: Migizii Agamik- Bald Eagle Lodge 114 Sidney Smith St.
Registration is required and lunch is provided.
Recent Alumni Stories
Martín Glikman knows first hand the impact of a University of Manitoba Alumni Association scholarship can have.
+
Victoria Nwabuisi is the most recent recipient of the Alumni Association's Community Leadership Scholarship.
+
UM alumnus Dr. Carlos Quiñonez, a leading advocate for dental policy reform, says it's time for Canada to introduce a national dental plan to make access more equitable.
+
Follow Us
Twitter: umanalumni
RT @umanitoba: .@umanitobasci prof Myrle Ballard keeps land and her traditional language at the centre of her research, giving a voice to E…
RT @CHRRmanitoba: Café Scientifique Online - Parenting During the Pandemic (October 26th, ... https://t.co/9Wv4TsG0Pu via @YouTube