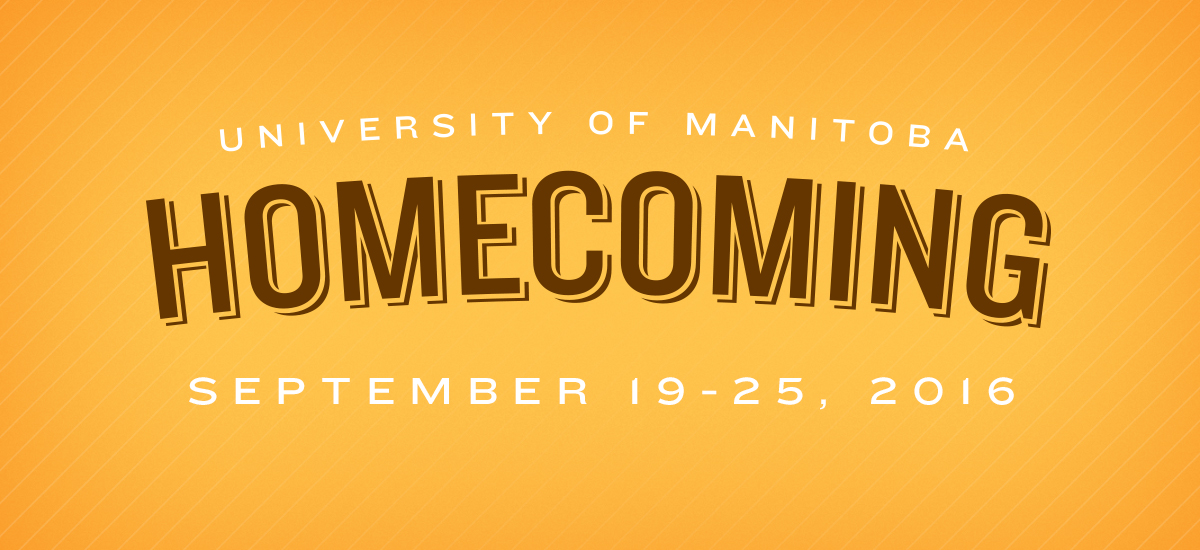 Homecoming Social Media
Let's get the Homecoming 2015 party started early!
Show your U of M pride as we head into this year's Homecoming events by getting social in these ways:
Use the hashtag #umhomecoming to share your Homecoming stories, pictures and videos on Twitter, Facebook, LinkedIn, Instagram and YouTube.
Help us promote Homecoming 2015 events by sharing them on your social media channels, be sure to invite your friends and former classmates to join you!
Update your Facebook page or help spread the word on social media with one of our custom University of Manitoba Homecoming 2015 images below.
Cover Photos
Share your Bison pride during Homecoming week (September 28-October 4) on social media with our collection of Homecoming-inspired Facebook cover photos, profile pictures and shareable pics!
Instructions: Click on the link below the photo you would like to download. When the image opens in your browser window, right-click and select "File" and "Save As" (or "Save Page As" or "Save Image As") to save the photo to your computer. Then go to Facebook and upload as your new cover/header or profile photo. You can also share the photo on Facebook, Twitter or Instagram in a post.
Profile Photos