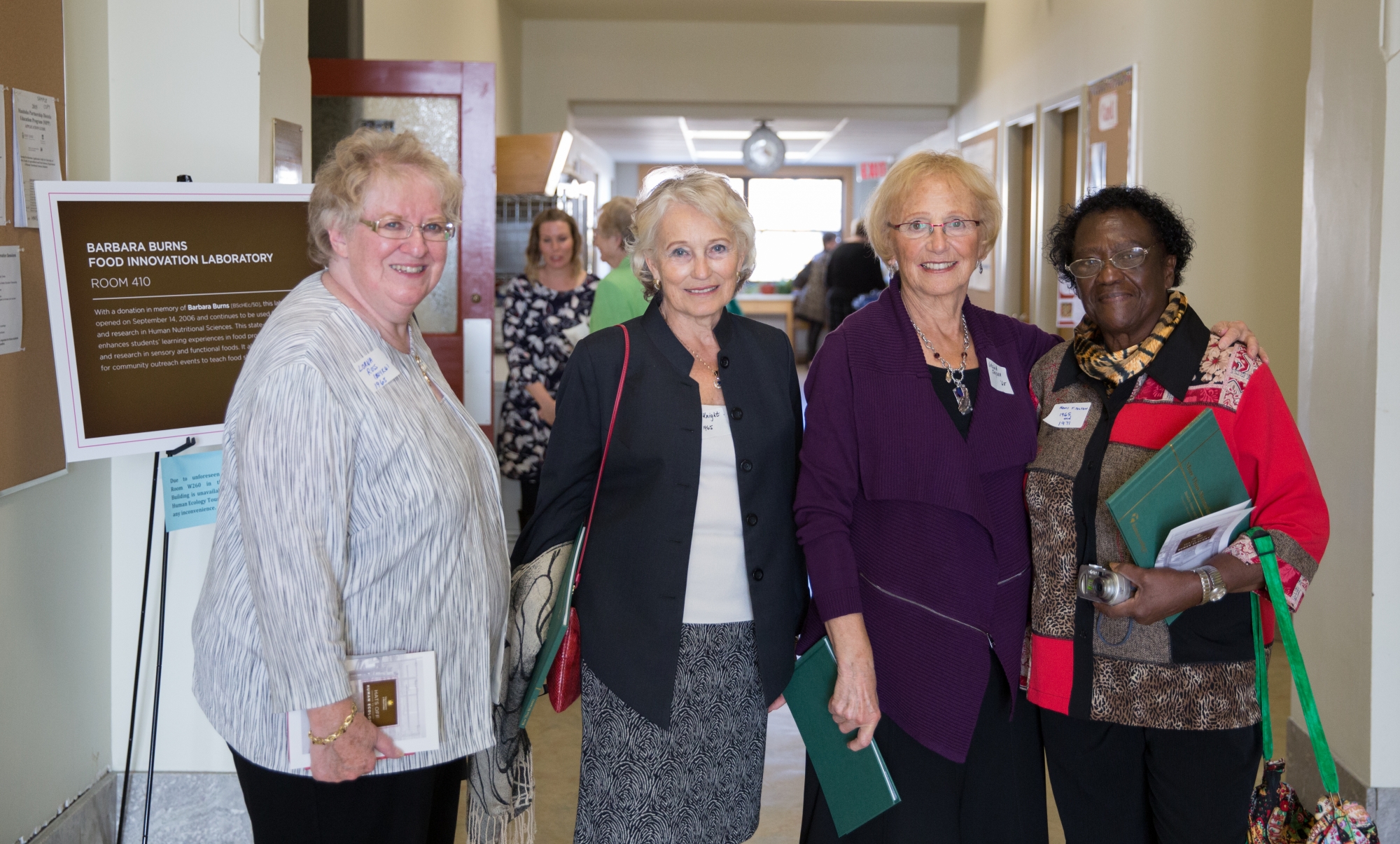 Faculty & College Events
Faculty and college tours, luncheons, speaker panels and receptions are the heart of Homecoming week.
Check back for additional event information!
*Faculty-specific events are listed in alphabetical order.
Bisons Sports
Homecoming Football Game & Tailgate Carnival
Tailgate Carnival: 12 – 2 pm
Football Game Kickoff: 2 pm
Dig out your brown and gold and show your U of M spirit by cheering on the Bisons as they take on the UBC Thunderbirds at IG Field.
Get in the spirit before the game and join us for family fun with with Billy the Bison, Mini U Programs, music, games, bouncy castles and more at our pre-game tailgate carnival. Your game ticket gets you in!
Tickets: $10 (plus fees) for UM Alumni. UM Students and fans 12 and under are free.
*Includes access to the Homecoming Tailgate Carnival
Bisons Football Alumni Homecoming Brunch
Time: 10:00 pm- 12:30 pm
Location: Pinnacle Room At IG Field
Come celebrate and support The University of Manitoba Bisons Football Program from past and present! The Bisons Football Program will be hosting it's annual homecoming brunch in support of Bison student athletic scholarships. The brunch will feature Bisons alumnus Gord Steeves [BA/89, LLB/93] as emcee along with a key note from Wade Miller [BPE/95], President and CEO of the Winnipeg Football Club.
Contact Information:
Name: Dave Henry [BA/79]
Phone: 204-999-9707
Email: DHenryBison22@gmail.com
Clayton H. Riddell Faculty of Environment, Earth, and Resources
Centre for Earth Observation Science 25th Anniversary Events
Date: Tuesday, September 17th, 2019
Time: Day and evening events
Location: Wallace Building
10:00 am to 3:00 pm: CEOS open house for the UM Community.
CEOS will be open to the UM community in order to showcase facilities and research. We're offering two tours – one in the morning (10:30 am) and one in the afternoon (1:30 pm), as well as videos in the theatre and coffee/treats in the main hallway.
6:00 to 7:30 pm: Visionary-style Talk in room 223 Wallace.
The panel discussion consists of an overview of the past 25 years of CEOS-related research, followed by a discussion on the next 25 years of Arctic research. The panel will consist of three members of the CEOS community: Dr. David Barber (founder and Science Director of CEOS), Dr. Lisa Loseto (faculty member and Fisheries and Oceans Canada research scientist), and Dr. Kathleen Munson (research associate in CEOS). Following the panel discussion, there is a reception in CEOS to celebrate the anniversary. This will be informal and an opportunity to catch up with past/present CEOS partners, as well as members of the general public.
7:30 to 9:30 pm: Reception
A reception with food and wine in room 501 Wallace begins after the panel. This is a great opportunity to socialize with current and past staff and others who have played a role in CEOS over the past 25 years.
Please contact CEOS CEOS_RSVP@umanitoba.ca for more information.
Desautels Faculty of Music
Homecoming Concert
Date: Wednesday, September 18, 2019
Doors Open: 7:00 pm, Concert: 7:30 pm
Reception: 9:00 pm
Location: Desautels Faculty of Music, 136 Dafoe Road (Enter on Maclean Crecent)
This event is open to all University of Manitoba community members!
Join us for a "progressive concert" of exceptional student and faculty performances at the Desautels Faculty of Music, where we will have some exciting news to share. Enjoy an evening of the arts and stay for a post-concert reception.
Faculty of Agricultural and Food Sciences
Open Farm Day at the Farm and Food Discovery Centre
Date: Sunday, September 15, 2019
Time: 10 AM – 4 PM
Location: Bruce D. Campbell Farm and Food Discovery Centre, located at the Glenlea Research Station 15 km south of Winnipeg on Highway 75
Sunday, September 15 is Open Farm Day and the Bruce D. Campbell Farm and Food Discovery Centre will throw open its doors to the public and to our alumni. Come experience this interactive facility which explores modern food production, from the farm to your fork. You can peek into a pig barn, see the inner workings of a beehive, check out the robotic milker in the dairy barn, make ice cream and learn all about agriculture in Manitoba. The Centre will be open 10 am to 4 pm free of charge. Pork on a bun served by Manitoba Pork midday while supplies last. Located at the Glenlea Research Station 15 km south of Winnipeg on Highway 75.
For more information, click HERE
Faculty of Education
Homecoming Reception and Panel Discussion
Date: Monday, September 16, 2019
Reception Time: 6:00 pm in Room 200
Remarks: 6:30 pm
Presentation and Panel Discussion: 7:00 pm in Room 290 Lecture Hall
Location: Room 200 and Room 290, Education Building, 71 Curry Place
Please join us for a panel discussion on the theme of anxiety, titled: "Where Have You Been? Conversations About Anxiety & School Refusal." The event will start at 6:00 pm with a reception.
Presentation by registered clinical psychologist Dr. Jo Ann Unger, assistant professor in the Dept. of Clinical Health Psychology in the Rady College of Medicine. Panel discussion facilitated by Dr. Nadine Bartlett, Faculty of Education, to follow.
Panelists:
Dr. Joanne Unger – Clinical Psychologist
Dr. Sheryl Stern – Parent
Kitana Degen –Peer Support Coordinator from the Anxiety Disorders Association of Manitoba
Laura Ateah and Tammy Orynkisk – teachers and clinicians of Winnipeg School Division.
Contact Information:
Name: Charlie McDougall
Phone: 204-474-7402
Email: charlie.mcdougall@umanitoba.ca
Faculty of Engineering
Grand Opening of the Stanley Pauley Engineering Building
Date: Friday, September 20, 2019
Reception: 3:00 pm – 6:00 pm; program begins at 3:30 pm
Location: Stanley Pauley Engineering Building, 97 Dafoe Road
Tour the new space, connect with fellow alumni, faculty, staff and members of the Engineering community, and discover the exciting student and faculty projects underway including a high-performance formula race car and a cube satellite to be launched into space. Join us in celebrating the opening of our newest building and the generosity of many who contributed to this important project for the University of Manitoba.
Refreshments will be served. This event is complimentary.
Faculty of Law
Robson Hall 50th Anniversary at the Fort Garry Campus and Homecoming Reception
Date: Wednesday, September 18, 2019
Time: 5:00 pm – 7:00 pm
Location: Robson Hall, Faculty of Law building, 224 Dysart Road, Fort Garry Campus, University of Manitoba
Fifty years ago, Robson Hall was formally opened as the Faculty of Law building on the Fort Garry Campus. Come walk through these halls once more to see how they have changed, and meet current students and faculty members. Join us for a reception and building tours at 5:00 pm with formal program and Time Capsule opening beginning at 6:00 pm. We can't wait to see what the faculty and students of 1969 left for us to discover! Please RSVP by September 5th. If you have any questions please contact lawdean@umanitoba.ca.
I.H. Asper School of Business
Indigenous Business Education Partners (IBEP)
Indigenous Business Education Partners (IBEP) 25th Anniversary Reception
Listen to a brief presentation about IBEP's journey, a foreword by our director, and stories from past alumni through the years. Open to all Asper staff and faculty and open to Indigenous campus support staff.
Wednesday, September 18, 5:30 – 7:30 p.m.
Light fare will be served.
RSVP by September 3, 2019.
Rady Faculty of Health Sciences
RADY FACULTY OF HEALTH SCIENCES
Dean's Homecoming Breakfast
Date: Saturday, September 21, 2019
Time: 8:30 am registration, 9:00 am formal program begins
Location: 727 McDermot Avenue, Winnipeg MB – Brodie Atrium
All Rady Faculty of Health Sciences alumni who are celebrating milestone reunions are encouraged to attend.
---
DR. GERALD NIZNICK COLLEGE OF DENTISTRY
Alumni of Distinction Awards Evening
Date: Friday, September 20, 2019
Time: 6:00 pm cocktails, 7:00 pm dinner
Location: 222 Broadway, Fort Garry Hotel
Tribute to the Class of 1969
Tickets are $150, to reserve yours today,
For further information please contact 204-988-5300 ext.4 or email umdaa@manitobadentist.ca
---
COLLEGE OF NURSING
College of Nursing Tour and Reception
Date: Sunday, September 22, 2019
Time: 1:00 pm – 3:00 pm
Location: College of Nursing, Helen Glass Centre for Nursing Atrium, 99 Curry Place
Event open to all College of Nursing Alumni celebrating milestone reunions. Tour of the College of Nursing including the Simulation Centre. Immediately following the tour there will be a reception with refreshments.
Please RSVP by September 12, 2019
For further information please contact Darcy Routledge at routledge@umanitoba.ca
---
COLLEGE OF REHABILITATION SCIENCES
Homecoming Dinner and Reception
Date: Friday, September 20, 2019
Time: 5:30 pm registration, 6:30 pm buffet dinner. Tours & networking session 4:00 pm – 5:30 pm
Location: Ambassador Room A, Canad Inns Health Sciences Centre, 720 William Avenue
Cost: Alumni will receive a complimentary ticket, guest tickets are $50 per person
Tours of the faculty will be offered at 4:00 pm. Please contact Maribel Abrenica by email at maribel.abrenica@umanitoba.ca
---
Max Rady College of Medicine
Med Class of 1972 Arnold Naimark Lecture
Date: Friday, September 20, 2019
Time: 12:00 pm
Location: Bannatyne Campus, University of Manitoba
St. John's College
Lunch & Lively Conversations
Date: Friday, September 20, 2019
Time: 12:00 pm – 2:00 pm
Location: Cross Common Room, St. John's College
Dr Annette Desmarais, Associate Professor and Canada Research Chair in Human Rights, Social Justice and Food Sovereignty will speak on "Food Sovereignty".
Please RSVP by Sept 13th to Jill.Stafford@umanitoba.ca to reserve your seat and advise of any allergies or food restrictions. Cost of buffet lunch by donation.
Faculty of Social Work
Homecoming Reception & Presentation
Date: Thursday, September 19, 2019
Time: Reception 5:00 pm, Formal Program 6:00 pm
Location: 340 Provencher Boulevard, Centre culturel franco-manitobain
Free Event
The Faculty of Social Work would like to introduce our new Dean, Dr. Michael Yellow Bird, during this year's Homecoming. Dr. Yellow Bird will be sharing his research on mindfulness with a presentation titled: The Mindful Social Worker: Care of the Caretaker. The event will also provide an opportunity for alumni and community members to connect with new and old friends.