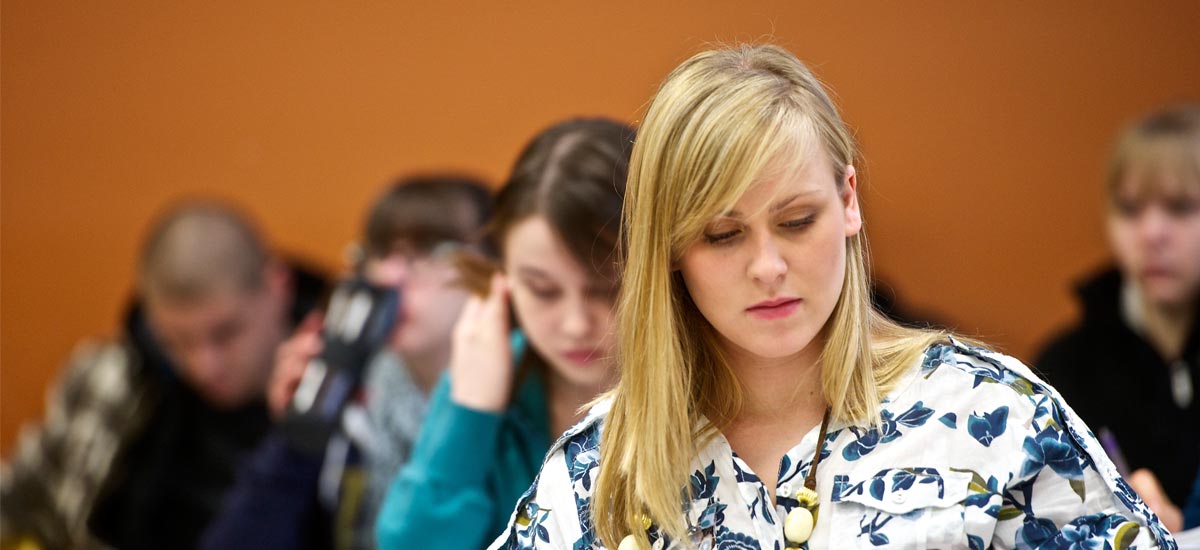 Transcript & Co-Curricular Record
At any time, University of Manitoba alumni can request their official transcript or co-curricular record.
Transcripts
Your transcript provides a comprehensive record of your academic performance as a University of Manitoba student, including courses transferred, credit by challenge, and degrees awarded. Official transcripts are printed on security paper with the University of Manitoba seal and signature of the Registrar. The transcript is formatted to list a student's entire U of M course history, grades, and GPA information in chronological order.
Find out how to order your transcript here.
Co-Curricular Record
The co-curricular record (CCR) was launched in 2012 and provides an official record of university-approved and facilitated activities that support student development in venues that are not for academic credit. A document that is separate from the academic transcript, the CCR is a clear statement of involvement in activities that support holistic development.
Find out how to order your co-curricular record here.
Follow Us
Twitter: umanalumni
"Our global community is strong because of people like you who connect, commit & contribute to the fabric of societ… https://t.co/oAufteBPwp
RT @umanitobapress: In Feb, Adele Perry asked her HIST 2282: Inventing Canada class at @umanitoba to work on a commemoration project for #R…