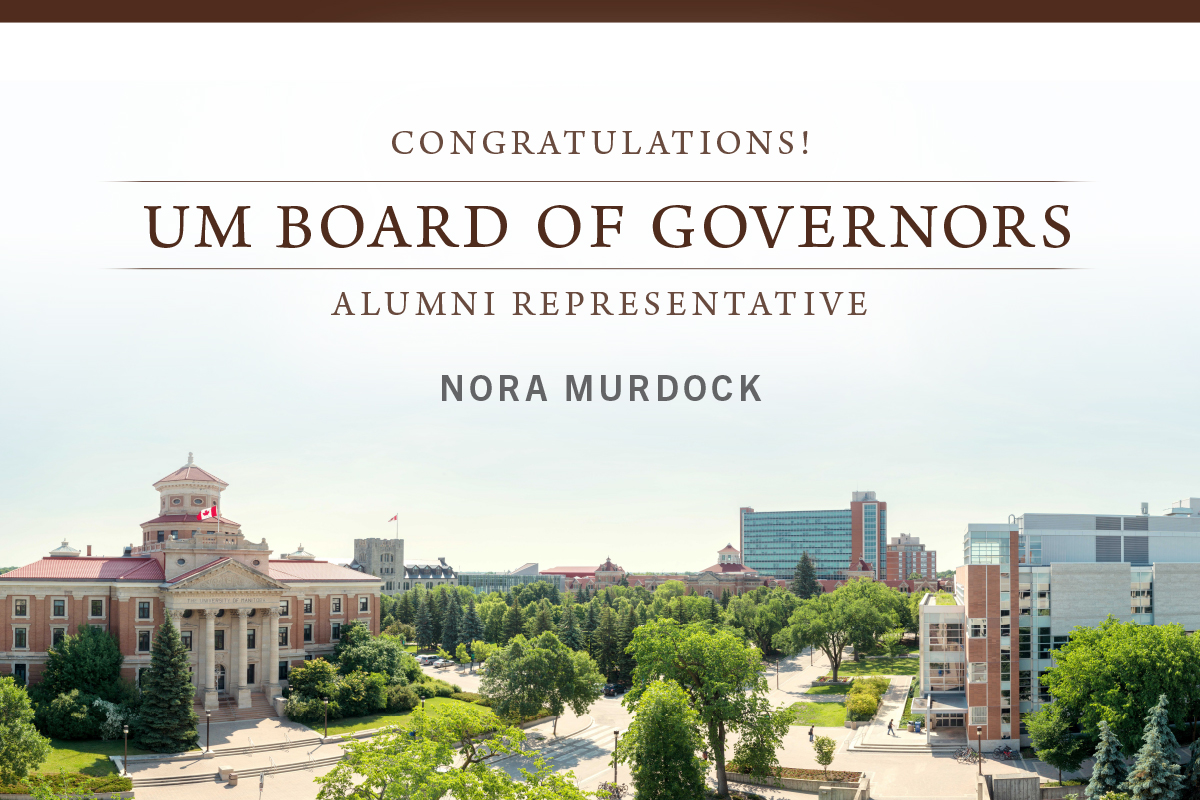 Board of Governors Alumni Representative
The University of Manitoba's Board of Governors is responsible for overseeing the administrative and business affairs of UM, serving as the corporate governing body of the university. Its duties include approving the annual budget and appointing and monitoring the performance of the President and Vice-Chancellor.
UM alumni elect fellow graduates to serve on three of the 23 University of Manitoba Board of Governors positions. Alumni elected to serve on the Board of Governors may do so for a maximum of three consecutive three-year terms. One of these term positions is ending.
Please contact Alumni Relations if you have any questions at: alumni@umanitoba.ca
Congratulations Nora Murdock [PhD/16, MEd/05, CertEd/78, BA/78]
Eligibility Requirements
To be eligible for the position, the candidate must be a graduate of the University of Manitoba and have a degree, diploma or certificate approved by the University of Manitoba Senate.
For more information about the Board of Governors, visit: umanitoba.ca/admin/governance/bog/index.html.
Follow Us
Twitter: umanalumni
UM staff, students, faculty, alumni and friends, it's time to come together and show your Homecoming spirit! Regist… https://t.co/uj0Tby5Wqi
Did you know our current book was written by UM alum Miriam Toews? Fight Night unspools the pain, love, laughter, a… https://t.co/ebFfv7T8uO