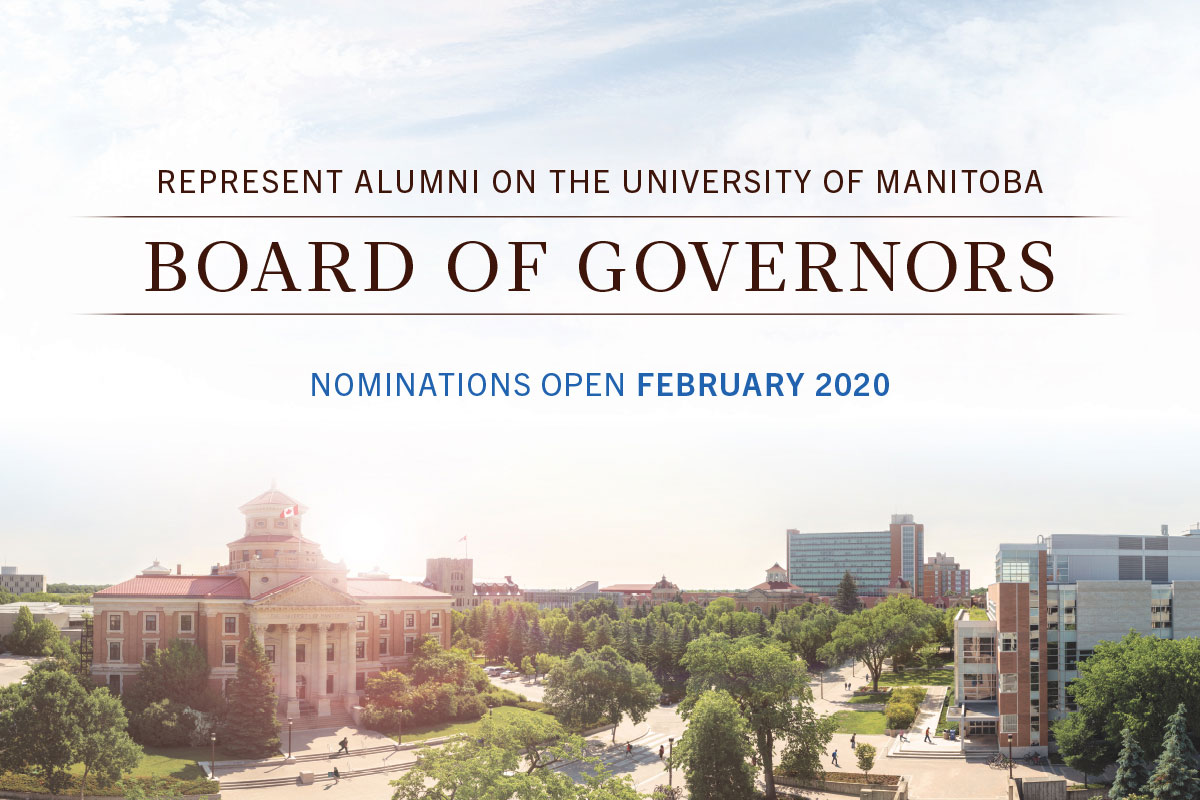 Nominate yourself or a fellow UM graduate for the Board of Governors
Nominations open February 2020
As an alumnus of the University of Manitoba, you have the chance to make a difference in the lives of students and the community by helping to guide the direction of the University as an alumni representative member on the Board of Governors.
Nominate yourself or a fellow UM graduate for the chance to help define the future of the University and serve as a voice for alumni in UM governance.
The nomination and election periods for the 2020 alumni representative on the UM Board of Governors are:
Nominations: February 13 to March 16, 2020
Online voting: April 15 to May 15, 2020
Public announcement of successful candidate: May 26, 2020
The nomination and election processes for 2020 have changed. Please check back in January 2020 for further details on these changes.
Follow Us
Twitter: umanalumni
We joining more than 200 post-secondary schools across Canada for #BellLetsTalk. Help us raise awareness around the… https://t.co/1I81kVPnjP
RT @UM_RadyFHS: The 7th annual Ongomiizwin - Research Indigenous Health Research Symposium, "Past, Present, Future: Telling Our Stories" st…