Candid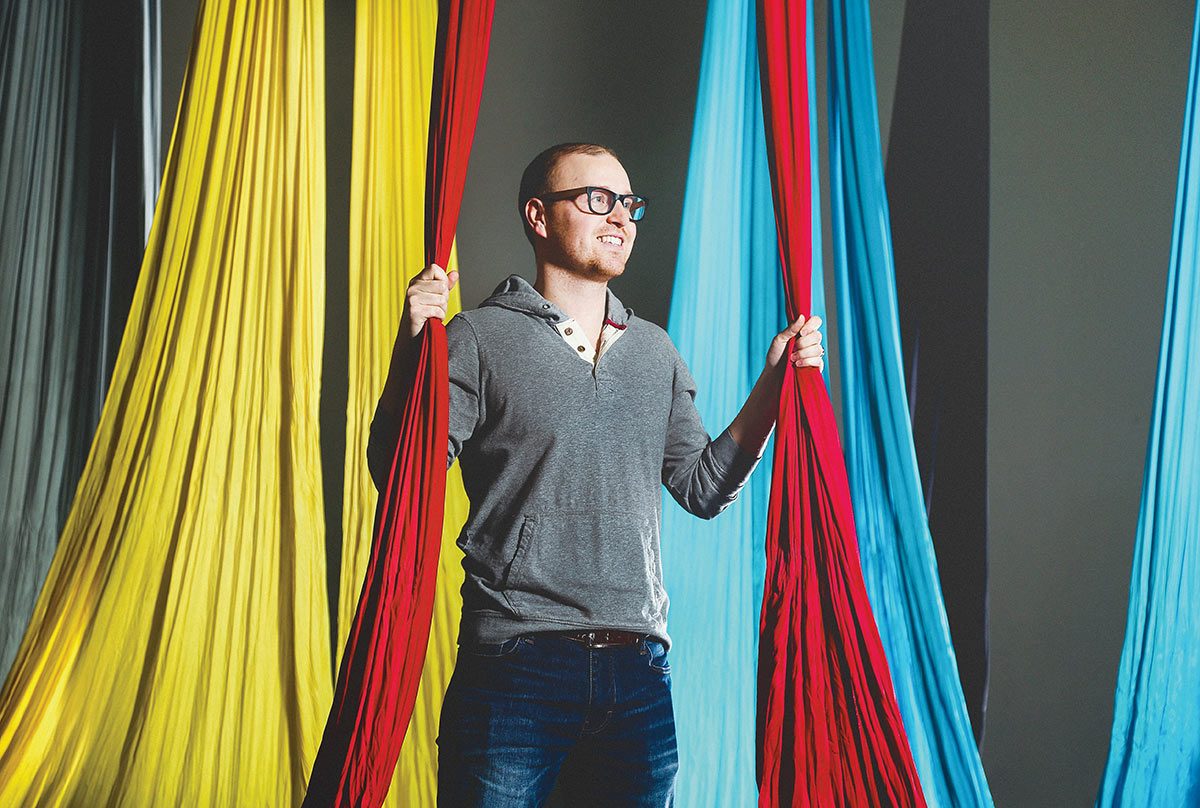 His speech is smooth and quick, without "ums" or hesitation. Not unlike the fast, fluid movements of the athletes Adam Decker [BPE/07, BED/09] works with. They include the Montreal-based Cirque du Soleil troupe, known for their super-human physical feats. But don't call them athletes. They prefer artists.
What do you study, exactly?
A few things. We look at their body compositions. Things like their skeletal muscle mass, body fat, bone density. We scan their bodies to create 3-D models. We also monitor their fitness, sleep and stress levels—the different daily hassles in their life like traffic, personal relationships with coaches, their romantic relationships, fear of injury. We wanted to see how that impacts injuries and performance.
I'm particularly interested in how all of these variables interact with each other. We want to prevent them from overtraining and overuse injures, but we want to make sure we are enhancing their performance. So it's that balance of pushing enough to get an increase in performance, but not so much to cause injuries.
Is this applicable to others? Either in sports, or to people living everyday lives?
For sure for sport. But for me, the part that is relevant to everyone is the daily hassles that produce cumulative stress and how it affects elements of our lives, like sleep. And how it affects daily performance in a number of ways. It doesn't have to be for fitness. What if it affects your decision-making or reaction time on daily tasks? I think it's relevant.
Have you ever tried the trapeze?
I've tried a couple of things, but one of the more embarrassing ones is the Chinese Pole, which is just a thick pole that runs from the floor to the ceiling. And they make it look extremely easy—doing tricks and hanging upside down and running up it like it's no big deal. I'm not an inactive person by any stretch but could barely hold myself up for five seconds. In my opinion there is no one more robust than these performing artists. They are incredible.
Have you ever injured yourself in sports?
I've broken both my pinky fingers playing volleyball. It's the stupidest story. I was wearing exceptionally baggy shorts—I was in Grade 7 and it was in style. I went to dive and I caught my fingers in the pockets of my shorts and they broke.