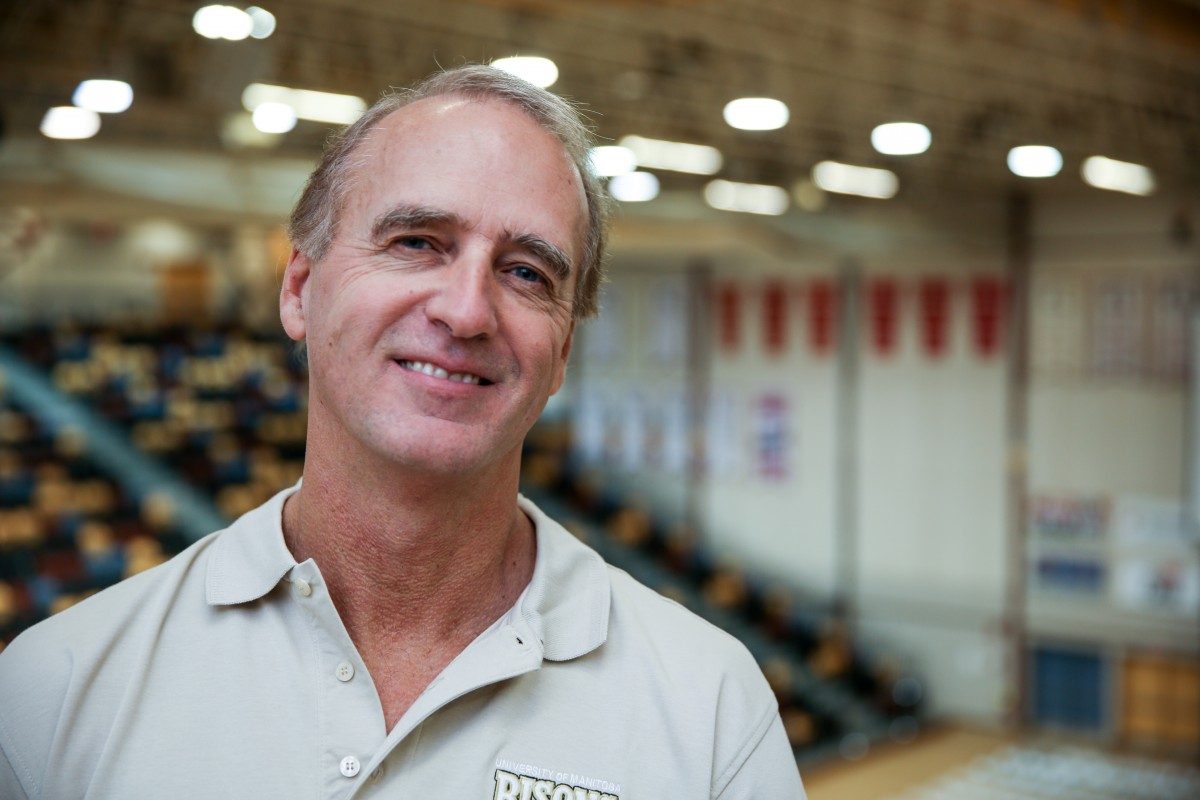 35 years of brown and gold
Winningest coach reflects on 35 years
April 3, 2017 —
He has taken his team to the national championship tournament countless times, is the winningest coach in volleyball and now, Garth Pischke wrapped up his 35th season with the Bisons.
His storied career on campus at the University of Manitoba goes back to when he was doing his Masters in Business in the 1970s. A friend in the athletic department knew he was playing and asked him to coach as well.
Pischke says he's seen the volleyball program evolve over the years.
"Volleyball was a very young sport back when I started," said Pischke. "The athleticism is much higher now than it was in the 70's. Back then nobody would think to hit a ball from the back row. Now, its five guys coming at you all the time and guys are flying and almost landing on the centre line. That was never considered when I began. So it's things like that, that have really changed the game."
Pischke's volleyball career began as an elite middle blocker where he has won many National titles as a player. These include three Canadian Under-20 Championships, three CIS Championships, five Volleyball Canada Open Championships, and three USVBA Open Championships.
This season, Pischke guided his team this year to a 21-3 conference regular season record and finished first in Canada West plus ranked number one in the country for four weeks.
On January 14, 2017, Pischke reached another milestone with his 1,300 overall match win. He continues to increase his total as he holds North American all-time coaching match wins record for men's volleyball. After the 2017 U SPORTS Championship, Pischke holds an overall coaching match record at 1,313-363.
"It was a phenomenal season and it was a great experience for the players," said Pischke. "Everything is a stepping stone and we learn from the experiences, and it was a great experience to make it to nationals and to have those learning experiences."
Pischke inspired more than just up-and-coming volleyball players throughout his career. Chris Johns watched Pischke coach during the Canadian university volleyball championships in 2003. He has written Pischke Power – The Evolution of North American Volleyball, a book detailing Pischke's career. It is available at McNally Robinson Bookstore and at mcnallyrobinson.com.
It will also be available at the University of Manitoba Bookstore, Chapters at Polo Park and Chapters at St. Vital Shopping Center in April.