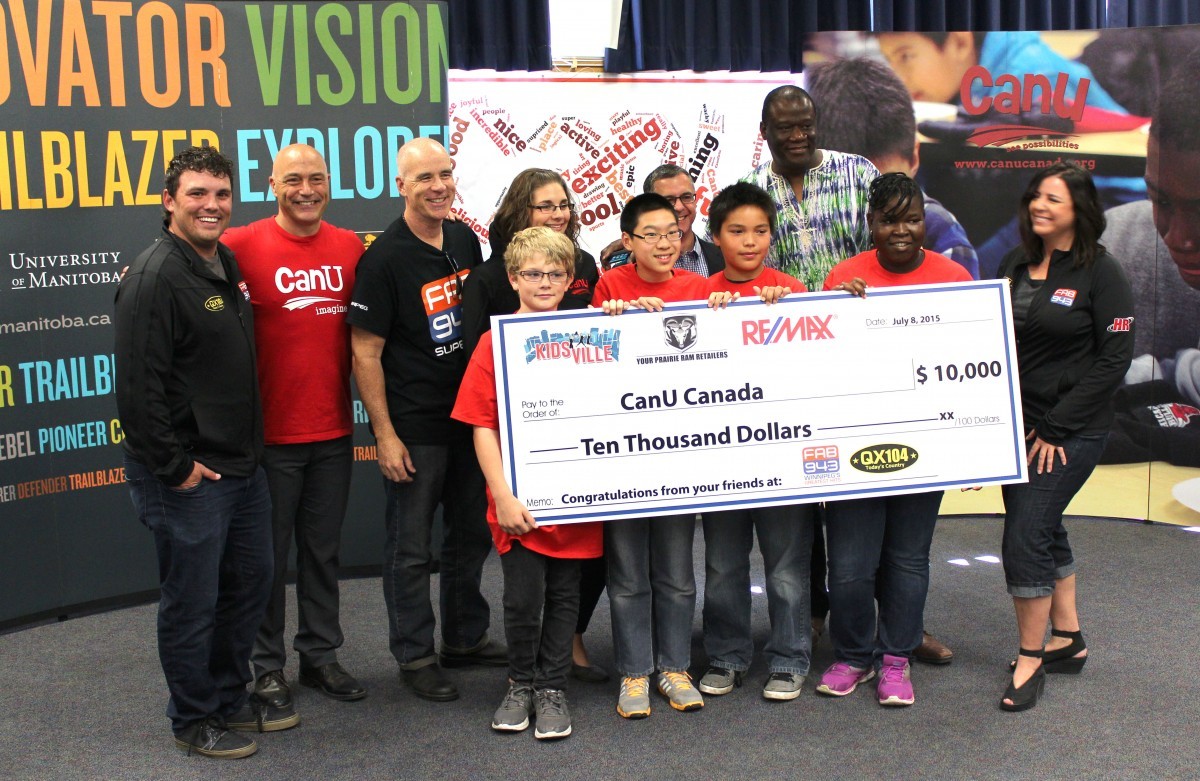 $10,000 prize for CanU
U of M after-school mentoring program wins top prize in competition
July 7, 2015 —
An after-school mentoring program hosted by partnering faculties and colleges at the University of Manitoba has won first place in Kidsville, a competition hosted by the Jim Pattison Broadcast Group. Kidsville offers $10,000 to an organization that specializes in helping today's youth.
This year, the top prize was awarded to CanU. CanU provides multi-week programming where local children and university faculty and student-mentors build positive relationships and participate in a variety of educational experiences.
Roger Berrington, Executive Director of CanU, says the win is a huge honor for their organization.
"This win was huge for us," he said. "Close to 50 organizations were vying for the top prize. To rally and win has been a very positive experience. It reinforces hope and confidence for CanU."
Priscilla Kolade, who just finished Grade 7, says CanU helped her decide her life goals.
"When I started at CanU, I knew I wanted to be a doctor. With the help from U of M mentors, I decided I want to specifically be an ear, nose and throat specialist," she said.
"Thanks to CanU, I feel like I have my whole life planned out. From health to engineering, it has been quite the learning experience," said Kolade.
University of Manitoba Director of Jazz Studies Steve Kirby mentors CanU students. He says jazz makes the students come together as one.
"When you get in a jazz group with students, you learn collaboration," said Kirby. "You learn to pay attention to each other. Once you learn that, you work organically with the others. The best place to start is with the kids."